2018 Here we are!
This year we will make our new show, What am I Worth? with a brilliant and inspiring team. We are looking forward to sharing news of our cast, our team and our progress.
This lovely GIF 'Bird Girl' is one of a set created by illustrator Holly O'Neil. Holly attended our first residency at the National Theatre's New Work department last October making dynamic drawings of the team and artists at work. This month we are spending a further week at the National Theatre, bringing our new show's cast together for the first time.
Watch this space for more information.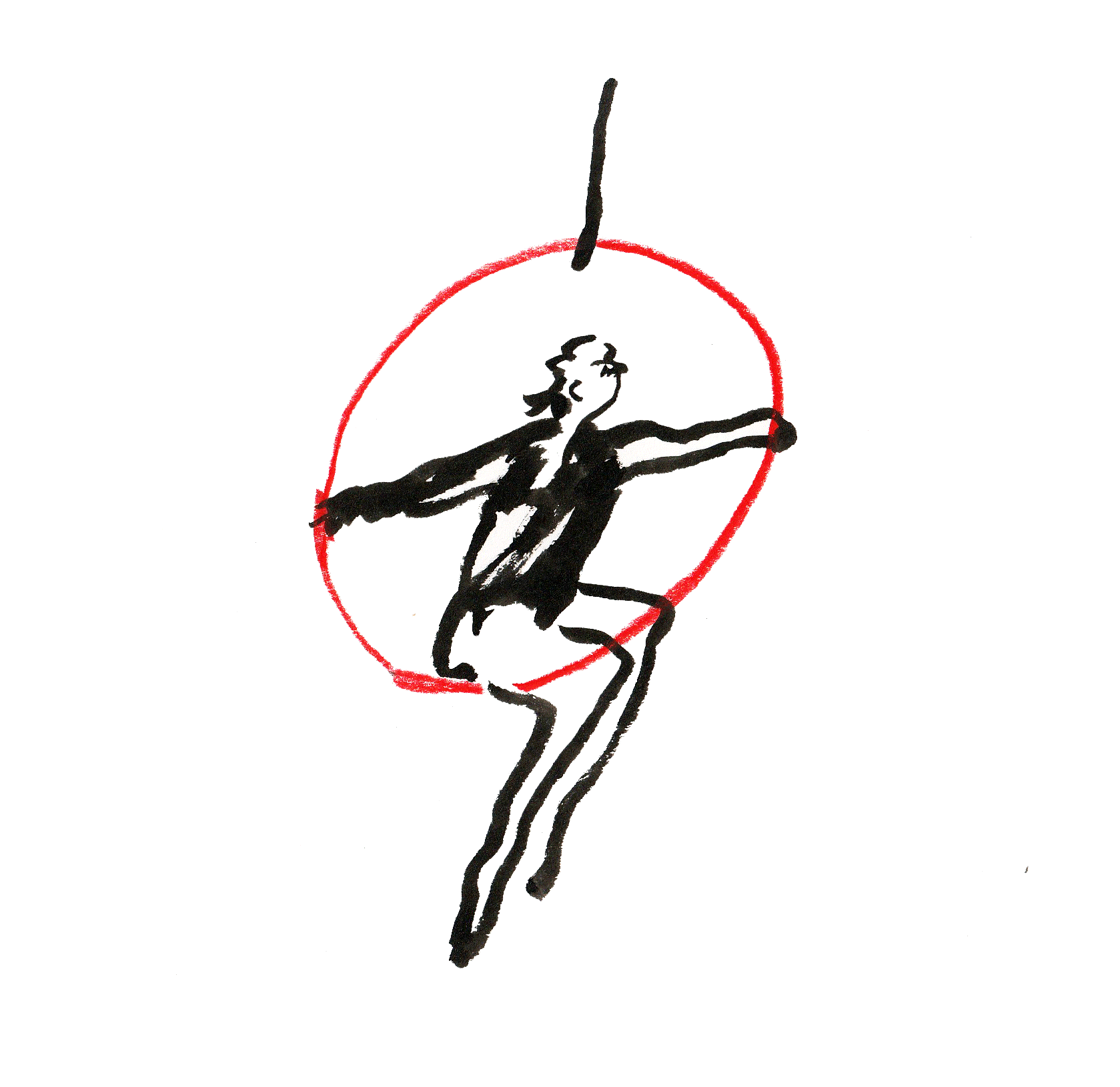 Image description: Moving GIF image is a simple black line drawing showing circus artist Sarah sitting in a red aerial hoop as it slowly turns repeatedly.