Delicate is a show about how things needs to fall apart before they can fall into place. It's our first ever international performance, co-produced with Figurteatret i Nordland and Theatre Royal Plymouth. Back in June, the cast and creative team travelled to Norway for two weeks of creative and inclusive experimenting, and to make the show.
Sowing access seeds
We want to create a fairer and more inclusive world, so as part of our Delicate residency in Norway, we made time to share our access-related skills and practices with locals. During our time at Figurteatert i Nordland, we welcomed two Norwegian Sign Language (NSL) interpreters who were excited by the opportunity to do something new and different. We supported them in translating the text and preparing to interpret live performance. And in the process, we found out that there is no real Norwegian word for "delicate"!
We also connected with two local theatre makers and gave them audio description training. They were both really interested and awakened by the work, and one of them took the plunge and live audio described our premiere. They committed to bring the new skills they learnt with us into their practice in the future.
Growing inclusion
A local visually impaired person came to the premiere of Delicate, which was a big win for Figurteatret i Nordland as a venue. Several non-visually impaired audiences members also used the audio description headsets, curious to understand more about the inclusive feature. There's clearly a real appetite in Norway to develop all elements of access and inclusion, and it was really exciting to be part of this journey.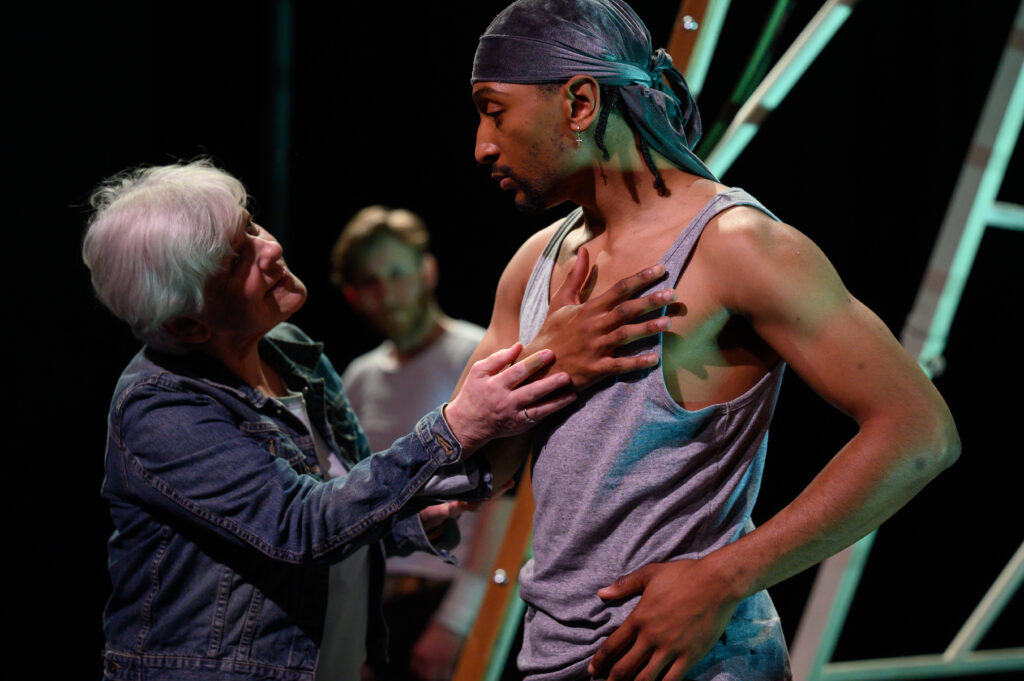 Cutting our carbon footprint
Delicate is not only about our fragility as human beings, but also about the delicacy of our planet. It was crucial for us to plan our travel to Norway strategically to limit our carbon footprint. Figurteatret i Nordland is in Stamsund, a small town in a very isolated part of the country. We're talking actual Arctic Circle here. North of the North: dozens of islands in icy water and very few roads. Thanks to extensive strategic planning, we managed to reduce the six flights normally required to get there and back to London to three. We booked several boat and trains trips to replace to make for a greener alternative route.
My observation on traveling with your carbon footprint in mind is that it's a far calmer, more pleasant way of journeying. The train from the heart of Norway was incredibly beautiful and a highlight of our trip.

– Jamie Beddard, Delicate Writer and Co-Director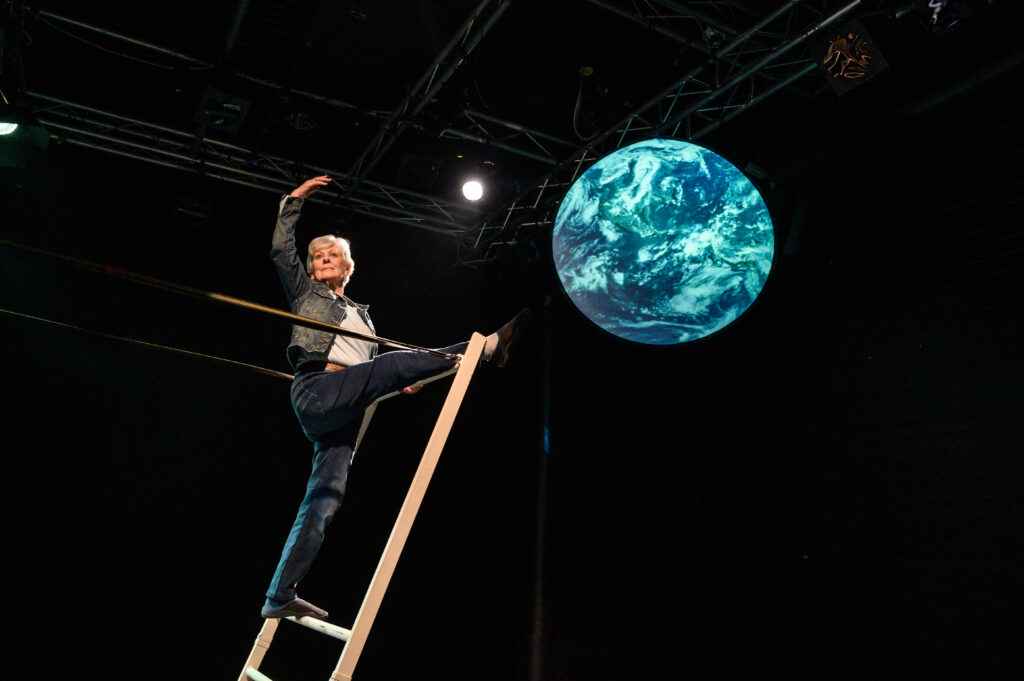 Co-creating at Figurteatret i Nordland
Our co-producer Figurteatret i Nordland welcomed us for two weeks. The venue had amazing facilities and took care of our Delicate team really well. And in spite of the 24h light messing up sleeping patterns, working in Stamsund boosted the team's creative process, as Jamie and Eilís reflected:
I'm really keen on going away to make work, it feels more focused than doing it in London. The remoteness and lack of outside things was helpful to me. Being away in such an isolated location meant we had to collectively care for each other.

– Jamie Beddard, Delicate Writer and Co-Director
We have had a very full, immense and all absorbing time here. Now eight of us travel back to Oslo by boat and train – a 39 hours journey. Slowly, gently, delicately leaving – or arriving… Together.

– Eilís Davis, Delicate Co-Director
Thank you so much to Figurteatret i Nordland for having had us, and to Hugh Borthwick from Theatre Royal Plymouth for joining us on the adventure. Delicate will be touring from September until December 2022.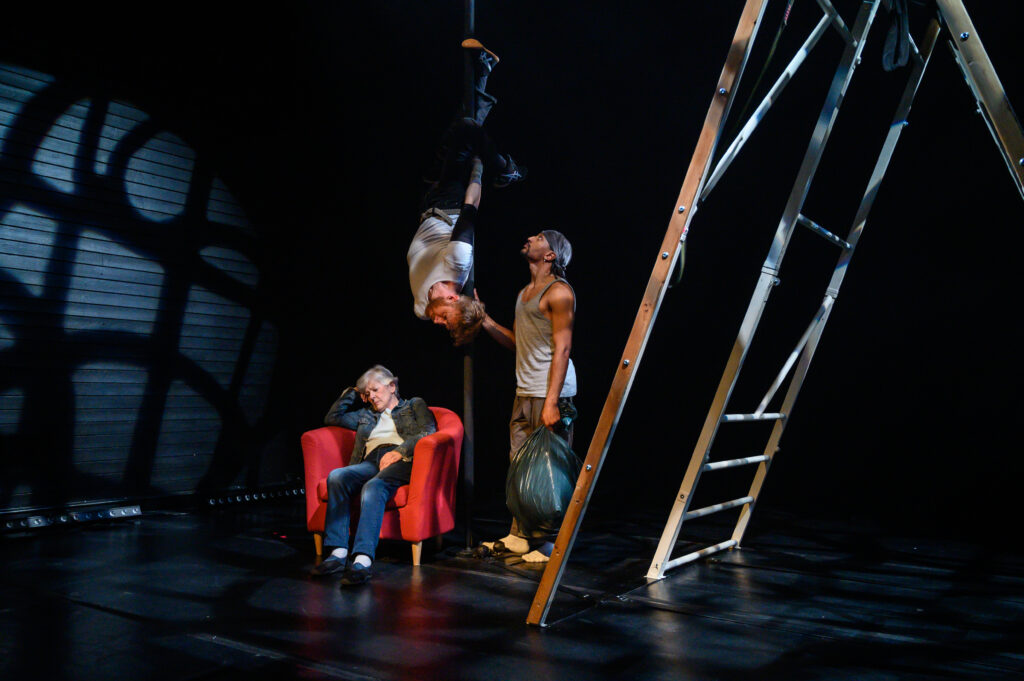 Photos © Olufsen Media