Delicate is presented by Extraordinary Bodies and co-produced with Figurteatret i Nordland (Nordland Visual Theatre) and Theatre Royal Plymouth. The show was originated by Jamie Beddard and Aislinn Mulligan and was written by Jamie Beddard. The R&D was funded by Unlimited and Wellcome Trust, supported by Battersea Arts Centre. To develop the idea, Jamie and Aislinn collaborated with musicians, circus and dance performers, spoken word artists, writers, activists and researchers. Click here to watch a video about the R&D process. Check out the show team members below and click on the images to find out more about them.
Cast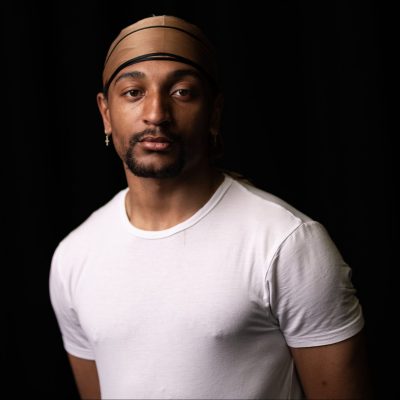 Jordan Morton-Trowers
Jordan Morton-Trowers
My name is Jordan Morton-Trowers and I'm a 25 year old Acrobat.
I grew up in Birmingham where I learnt dance in the styles of contemporary and ballet from an early age before transitioning into circus where I studied and trained in the acrobatic discipline.
Over the past 6 years I've worked on solo acro-dance and hand-balancing. Exploring the integration of different movement styles and tumbling, both soft and powerful, to a point where I feel quite grounded and confident in my ability to teach, experiment and perform.
I feel I've reached a point in my life where everything is starting to pay off as I'm teaching as part of Circomedia, based in Bristol, as a tumbling and movement tutor as well as being involved in very exciting projects.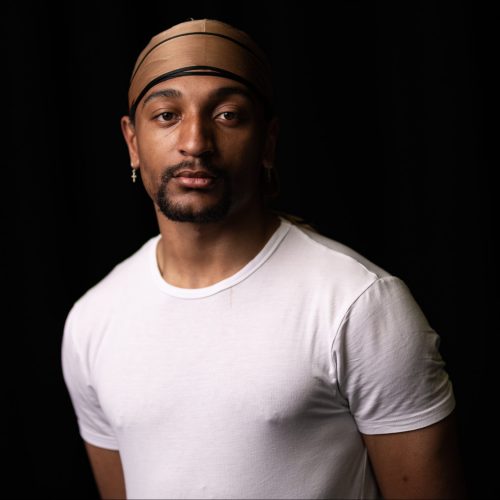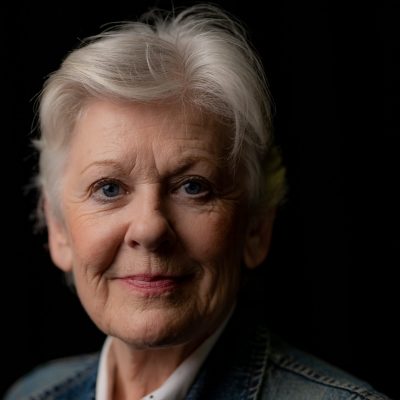 Pat Garrett
Pat Garrett
Pat just won Best Actress for lead role Beth in Horror feature Wyvern Hill. She recently played guest role Mrs Delgado in American TV series FBI International. After a career in ballet, she retrained as an actor. She's played lead roles in 7 features, 35 shorts and numerous Repertory Theatre shows. Highlights include Mrs Wilberforce in 'The Ladykillers' and working with Pensive Federation.
Favourite film and TV choreography credits are Little Shop of Horrors, Santa Claus – The Movie, Muppet Christmas Carol, Muppet Treasure Island, The Long Firm, North & South, Doc Martin, EastEnders, Monarch of the Glen and the League of Gentlemen Christmas Special.
www.spotlight.com/9573-8976-9338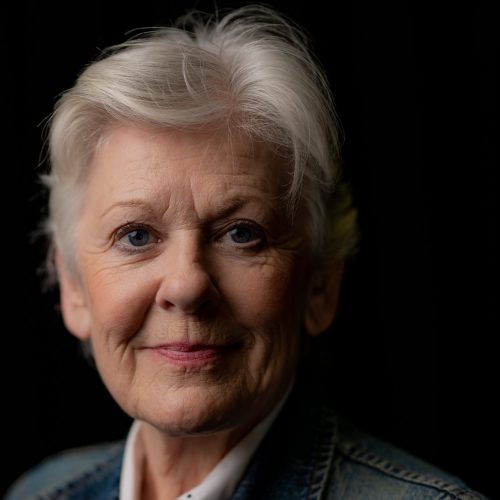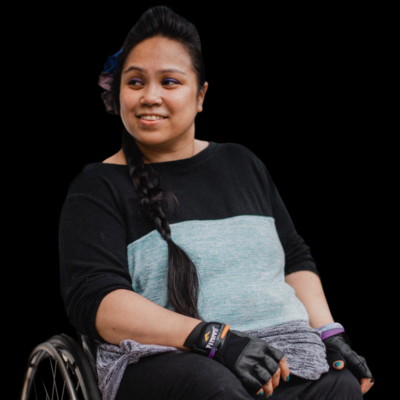 Laura Dajao
Laura Dajao
Laura Dajao is a freelance inclusive dance artist influenced by Hip Hop, Contemporary styles and other specific dance forms such as Dancehall, Waacking and Locking.
Based in East London, she has performed on many stages as a community based performer, a professional solo artist and in mass movement productions as well as inclusive family theatre productions.
She continues to educate herself in other styles and collaborating with artists of different art forms to better inform her dance style, creating work that aims to be inclusive and accessible through film and video technology as well as live performance.
https://linktr.ee/lauraddances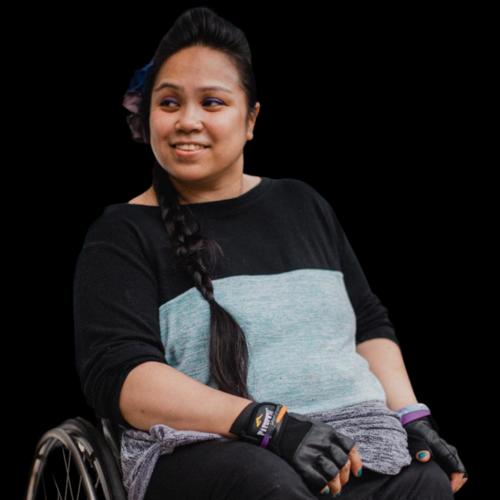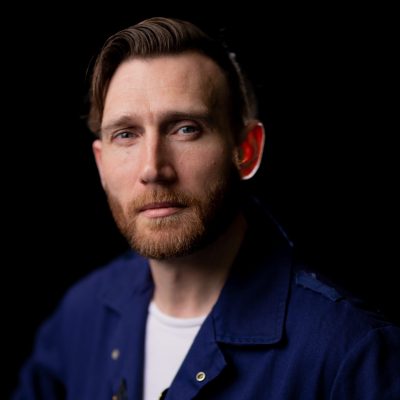 Edward Muir
Edward Muir
Edd Muir is a circus artist specialising in Chinese Pole with close to 20 years performance experience. He has worked internationally for the London Hippodrome, the Freidrichbau Varieté and for Theatre du Galpon in Geneva. 
Edd was born with congenital hip dysplasia and has spent most of his career adapting traditional circus training and techniques. In addition to performing Edd is now moving into creative rigging and performance solutions to help other disabled circus artists explore their practice and create new opportunities in disability arts.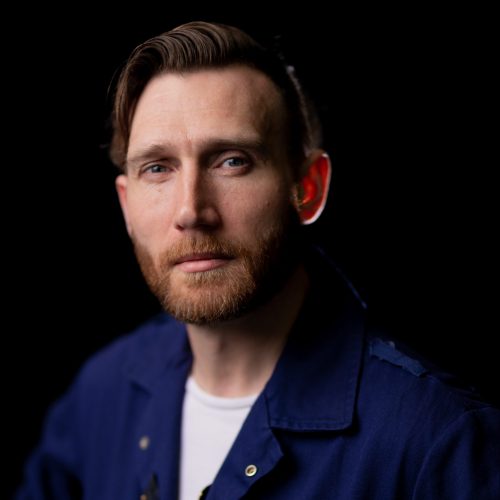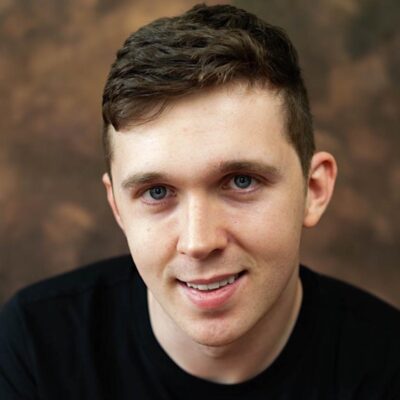 Ed Larkin
Understudy
Ed Larkin
Ed Larkin is an actor based just outside of Plymouth. Having graduated from his training in 2020 Ed has experience in touring theatre productions, voice over, TV and Film. Best known for his role in BBC Doctors. Alongside this Ed has recently worked for the National Theatre and Chichester Festival Theatre understudying in Alecky Blythe's new play "Our Generation" He also works for Far Flung Dance Theatre CIC. In any spare time Ed Plays wheelchair rugby at national level and can always been found with a guitar in hand or head in a book.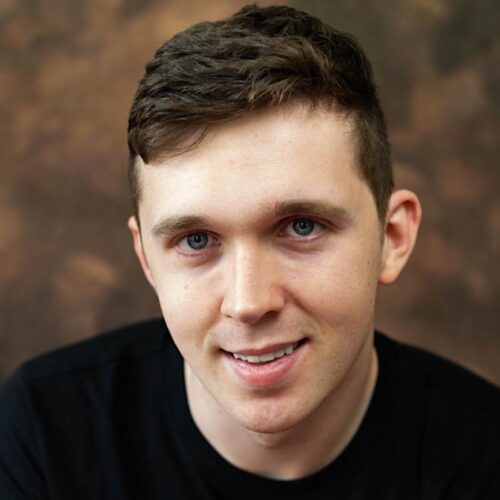 Creative Team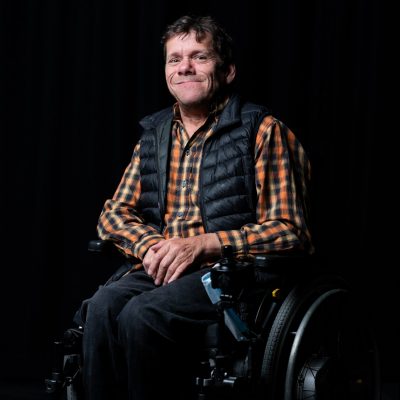 Jamie Beddard
Writer and Co-Director
Jamie Beddard
Jamie Beddard is Co-Director of Diverse City, Lead Artist of Extraordinary Bodies, and the Agent for Change at The New Wolsey Theatre.  Growing up in a time when opportunities for disabled people in the arts were limited, Jamie was offered an acting role by the BBC that kicked off his professional career. Since then Jamie has taken the arts world by storm.

At the moment he is writing and co-directing two upcoming Extraordinary Bodies theatre productions: Delicate (touring nationally from autumn 2022), and Waldo's Circus of Magic and Terror, co-written with Hattie Naylor, (touring nationally from spring 2023).   
He recently co-directed a large-scale outdoor film and community project on Dartmoor as part of Green Spaces Dark Skies 2022.
As a performer, credits include The Elephant Man at Bristol Old Vic, and Mathias in The National Theatre's production of The Threepenny Opera. Other acting credits include Quills, I.D, All the King's Men, Wonderful You (Film/TV), Ubu, Alice in Wonderland, Flesh Fly (Graeae), 15 Seconds (Traverse) and Waiting for Godot (Tottering Bipeds).
He has previously been a Diversity Officer (Arts Council), Associate Director (Graeae Theatre Company) and Editor of 'Disability Arts in London' magazine (DAIL).  Additional directing credits include Splash! (Extraordinary Bodies), The Last Freakshow (Fittings) and The Trouble With Richard (Graeae).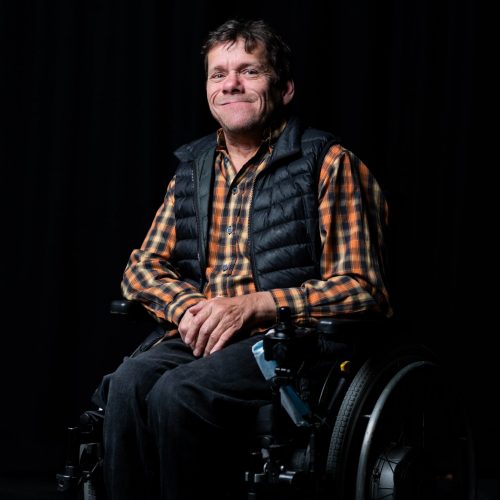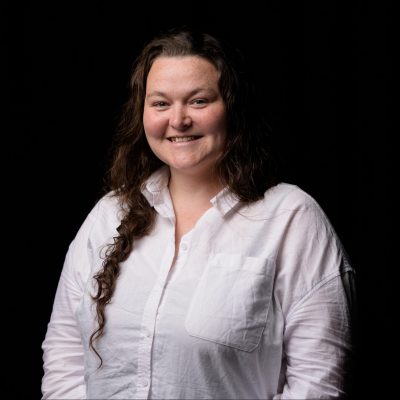 Eilís Davis
Co-Director
Eilís Davis
Eilís is a facilitator, director and theatre maker. She is an inclusive movement specialist bringing together people of all abilities to participate in creative processes. Eilís graduated from the European Theatre Arts programme at Rose Bruford College in 2011. She now combines theatre with her extensive knowledge in creative support and is focused on developing theatre-training practice for young people with access needs.
Eilís is the Artistic Director of Diverse City's youth company, Extraordinary Bodies Young Artists.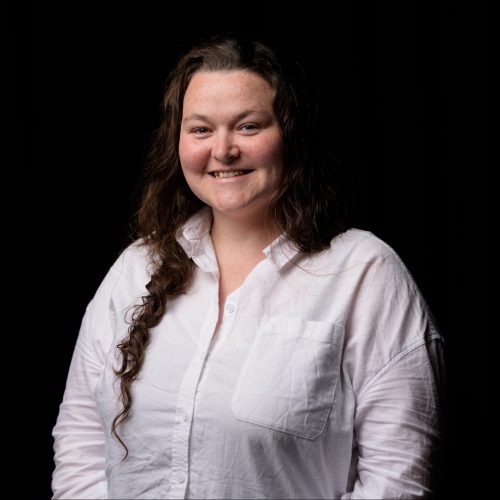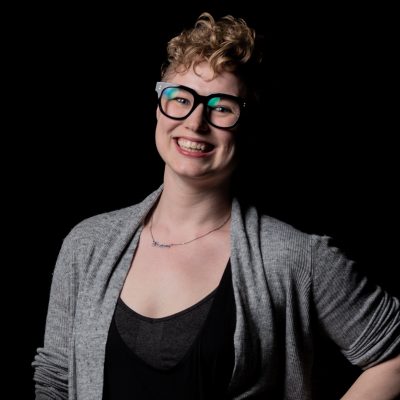 Lydia Harper
Co-Director and Circus Director
Lydia Harper
Lydia Harper trained at the National Centre for Circus Arts, specialising in Double Cloud and Chinese Pole, then later continued her training at East15 Drama School in an MA in Theatre Directing.
She was a founding member of Silver Lining Circus, was an acrobat and artist coach for Cirque du Soleil, a performer for Cirque Bijou, is currently an associate artist for Tangled Feet, and is a freelance Circus / Movement consultant for companies including Acrobatic Arts, Metta Theatre and MSC Cruises. She was also an original cast member of Extraordinary Bodies.
Lydia's directing work includes FATcrobat, Measure Up, Birdwatching and To A Cumulus.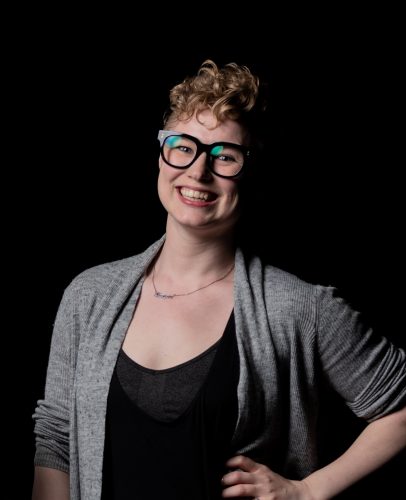 Nicole A'Court Stuart
Producer
Nicole A'Court Stuart
Nicole is a producer with Extraordinary Bodies, leading on our new studio show Delicate, which will premier and tour in Autumn 2022.
Drawing on her roots in circus and her experiences as an activist, academic and visual artist, Nicole is passionate about creating provocative and spectacular interdisciplinary live performances that use physical practices to explore diverse contemporary experience.
Alongside her work with Extraordinary Bodies, Nicole is Senior Creative Producer at Circus City Festival and Executive Director of Contraproject, producing the work of circusnext laureate Laura Murphy. As a freelance producer she often collaborates with fellow queer and neurodivergent artists, through creative consultancy, fundraising and artist support and development.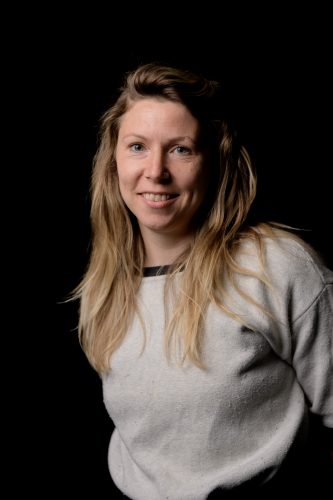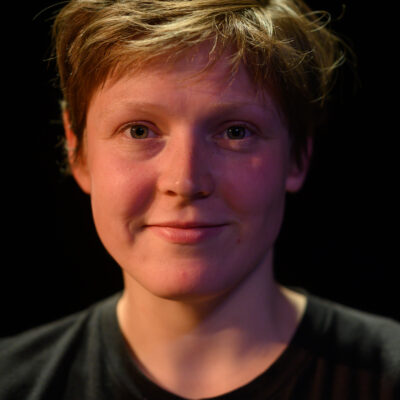 Sophia Knox-Miller
Company Stage Manager
Sophia Knox-Miller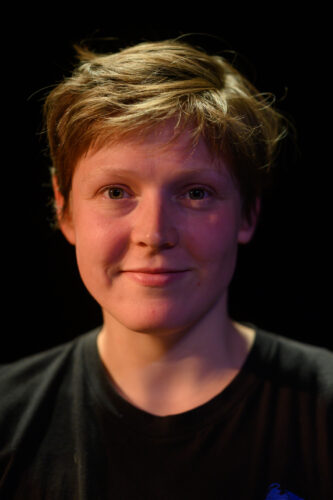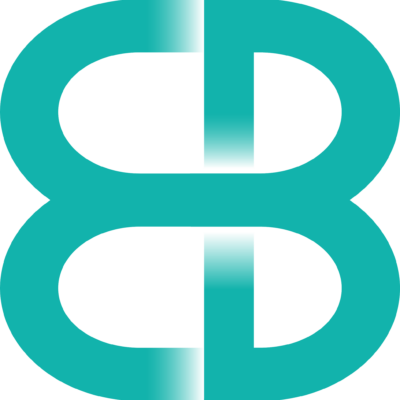 Will Datson
Set Design
Will Datson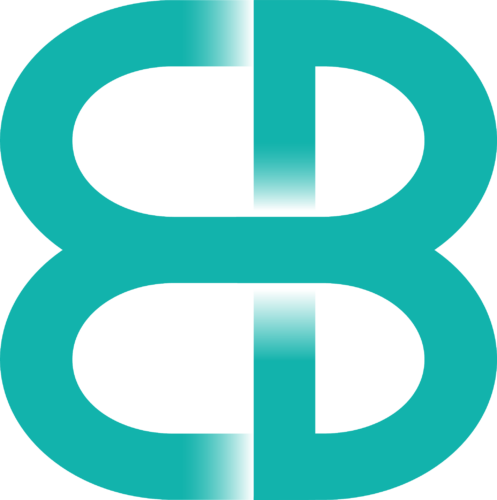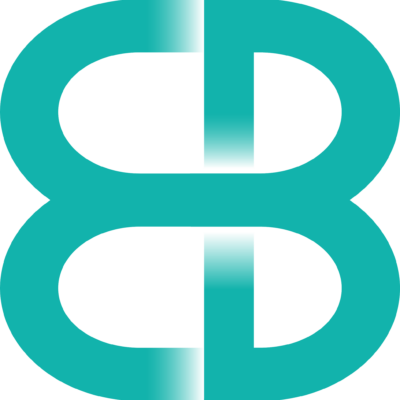 Damian Coldwell
Sound Design
Damian Coldwell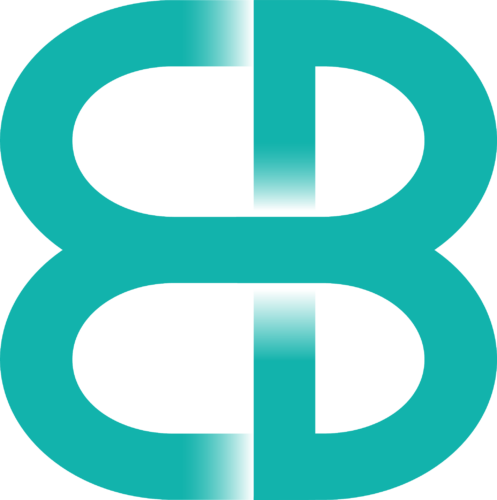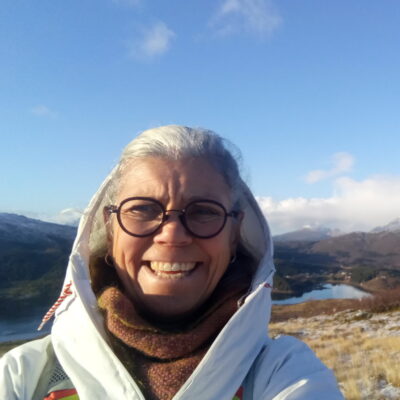 Marianne Thallaug Wedset
Lighting Design
Marianne Thallaug Wedset
Marianne has her education from California Institute of the Arts (Advanced Certificate of Fine Arts 1988-90) but has been working within theatre and lighting since 1978.
She has a wide experience within the stage -arts and has been working broadly in most genre and arenas.
She has done Lighting Design for performances in the parks of Stockholm, outdoor theatre in Burkina Faso, the Cathedral of Nidaros, and the forests of Oslo. She has been doing Lighting Design for independent theatre in Scandinavia via Spain, the from USA to the National Theatre in Norway and Sweden. She has been touring theatre stages from Columbia to Europe, via India to China. The venues vary from ice-rinks to tiny black-boxes. She lives in
Lofoten and has a close relationship to Nordland Visual Theatre.
She has over the years been teaching theatre and lighting design during workshops for teachers, theatre students and designers throughout Norway, in Cuba and Nepal.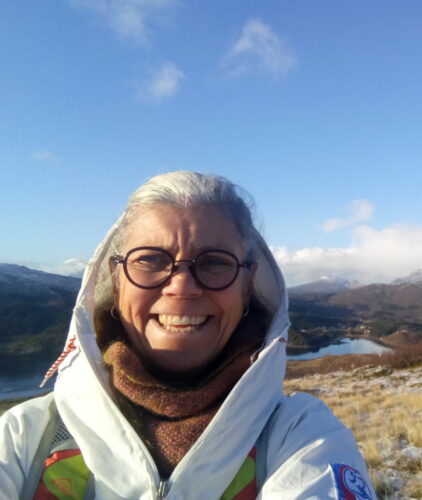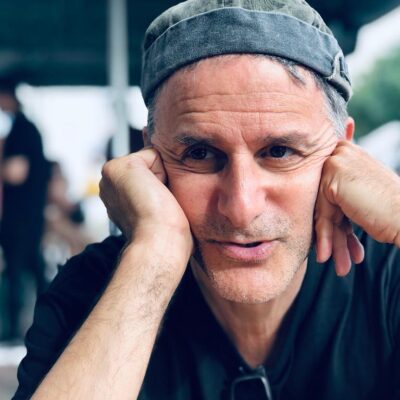 Michael Achtman
Video Design & Audio Description
Michael Achtman
Michael Achtman is a filmmaker, audio describer and access consultant. His short films include Awake, starring blind actors Alex Bulmer and Margo Cargill, which won the Jury Prize at San Francisco's Superfest. He recently completed an ACE-funded project exploring innovative approaches to audio description in narrative and non-narrative film practice.
As an audio describer he has worked for companies including Diverse City, the Royal Court, Vital Capacities and The New Wolsey Theatre, as well as artists Cathy Mager, Bobby Baker and Jennifer Martin.
He designs and leads workshops on Access Provision and Management, Support Worker Training, and Accessible Filmmaking Practice.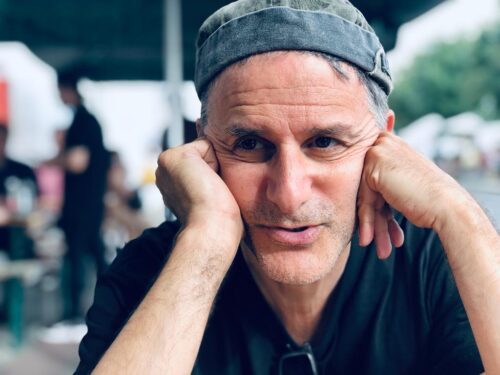 Paula Birtwistle
Production Manager
Paula Birtwistle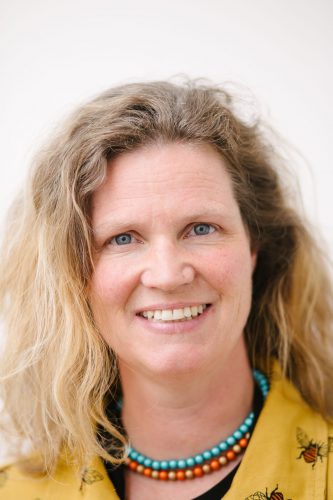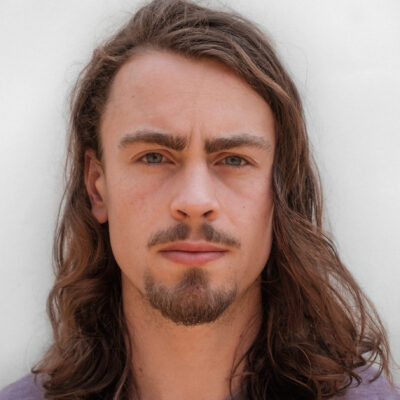 Rowan Virgo
Technical Stage Manager
Rowan Virgo
Rowan had been involved in circus in some way for almost 15 years, starting out at a youth circus group and going on to graduate Circomedia's BA course in 2018. Since then Rowan has worked mainly as a rigger and technician as well as being a teacher and filmmaker within the circus industry. With a passion for bringing together a creative and technical approach Rowan thrives on problem solving, teamwork and a great show, whether on stage, behind a camera or running sound and lighting.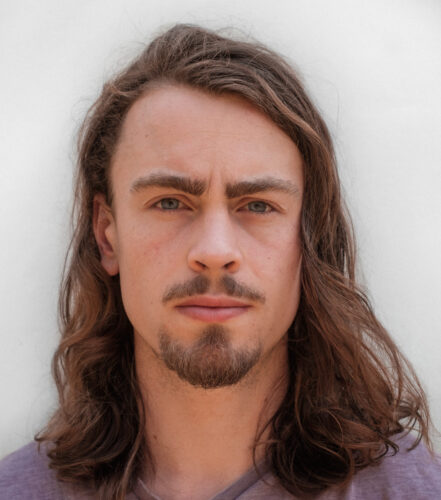 Alexa Ledecky
Marketing Manager
Alexa Ledecky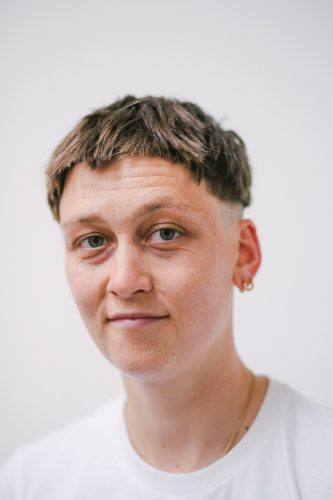 Photo at the top © Steve Tanner / Photo of Laura Dajao © Christian Ostmo / Photo of Sophia Knox-Miller © Olufsen Media / All other photos © Paul Blakemore