Human is co-directed by Claire Hodgson Billy Alwen and Steven Lake. It was written by Hattie Naylor with the company and features a brand new score composed by Ted Barnes. The producer is Kate McStraw. Check out the team portraits below and click on the images to find out more about the person.
Cast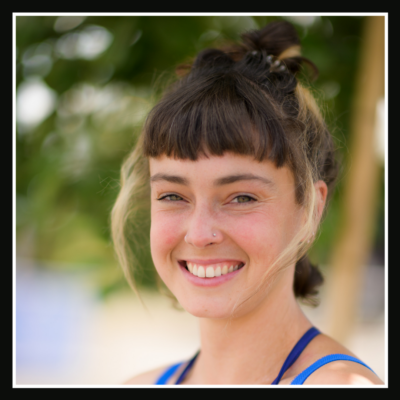 Tilly Lee-Kronick
Cast
Tilly Lee-Kronick
Tilly is a Circomedia first class degree graduate specialising in static trapeze and physical theatre. She has performed from a very young age in various youth companies, including Shift Youth Dance Company and singing in Finchley Children's music group. Since then, she performed in The Landings and brought her own trapeze act Sister Rosetta to various festivals, including The Social Club at Shambala.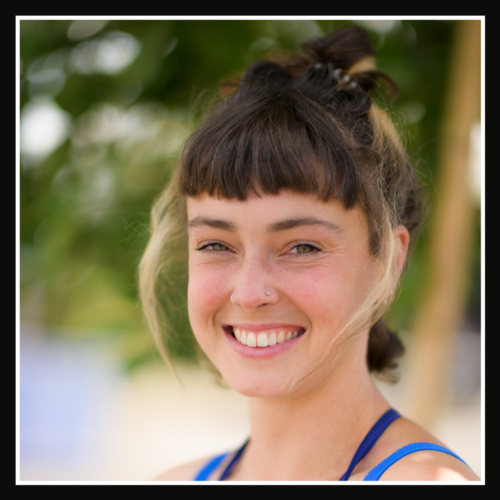 Jonny Leitch
Cast
Jonny Leitch
Jonny is an incredibly versatile artist. He is an aerialist, a drummer and a sound designer. He has previously worked for companies such as Graeae, Cirque Bijou and Diverse City. In 2018, he performed in Extraordinary Bodies' staple show What Am I Worth?. Since being a member of the company he has expanded his practice into dance and movement, both in and out of his wheelchair.
Rebecca Solomon
Cast
Rebecca Solomon
Rebecca is a powerhouse aerialist and tutor, specialising in rope, straps and redefining storytelling standards in the air. She performed in Hive City Legacy, The Brownie Club, Who do they think they are?, Fierce Sisters and Extraordinary Bodies' show in partnership with The Mighty Creatives Splash!. Rebecca's focus on identity has shaped much of her work on what it means to be a mixed race woman.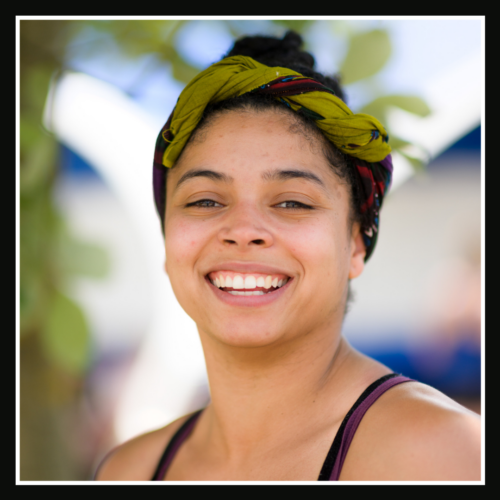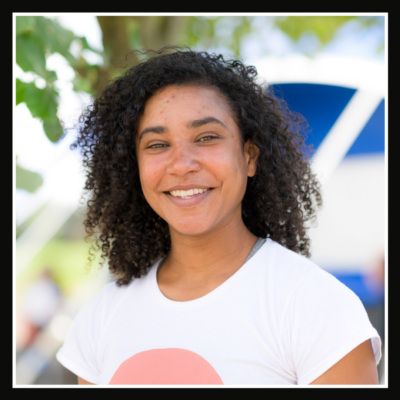 Alfa Marks
Cast
Alfa Marks
Alfa is a highly skilled circus artist who has performed across the globe specialising in solo aerial rope. With a background in contemporary dance, Alfa started her circus career as an apprentice with Gerry Cottle's Circus and has since performed for companies such as No Fit State, Upswing, Cirque Bijou and Incandecense. She also performed in Extraordinary Bodies' show What Am I Worth?.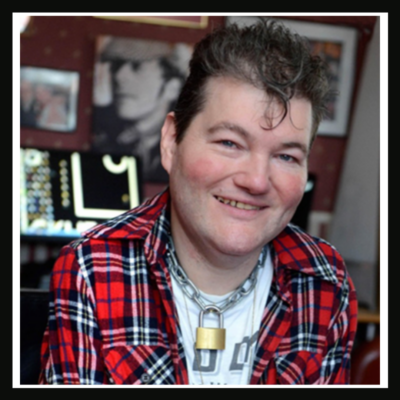 John Kelly
Cast (On Screen)
John Kelly
John is a self-taught musician and singer/songwriter and disability rights campaigner. He performed for 200,000 as part of an anti-austerity protest in Parliament Square, and for 80,000 in the Olympic Stadium at the Paralympic Opening Ceremony. He has played all over the world from Brazil to Estonia and sang with The Blockheads, but his favourite gigs have been in the smallest of pubs back home in Ireland.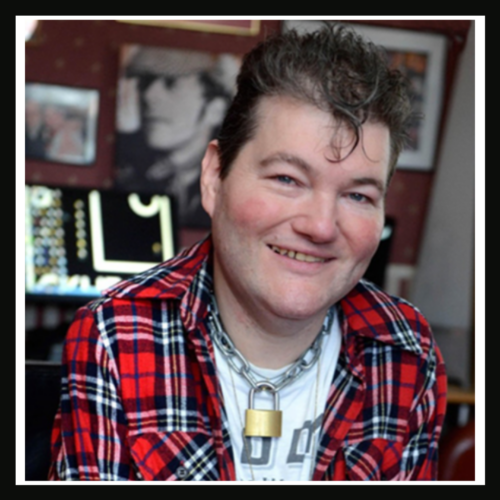 Creative Team
Claire Hodgson
Co-Director
Claire Hodgson
Claire is a theatre director and artist. Claire is founder and Chief Executive of Diverse City. In 2012 Diverse City created Breathe an international project that brought together 64 young disabled people to perform at the opening celebrations of the Olympic sailing events, to an audience of 10,000. After the Olympics Claire co-created Extraordinary Bodies with Billy Alwen, Cirque Bijou. Claire was a Clore Fellow in 2012 and writes for The Guardian online. She is the former head of Performing Arts at London Metropolitan University and was awarded an MBE in the New Year's Honours list 2016 for services to inclusion in the performing arts. Together with Jamie Beddard, Claire won the Clore Duffield 50th Anniversary prize, which was used to tour Extraordinary Bodies Weighting in 2015/16.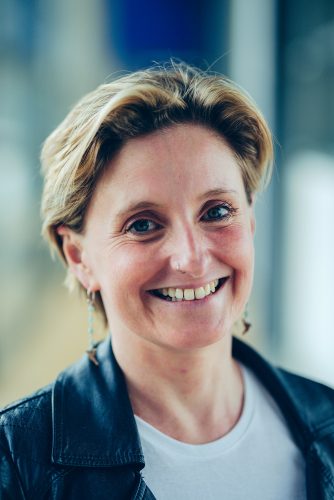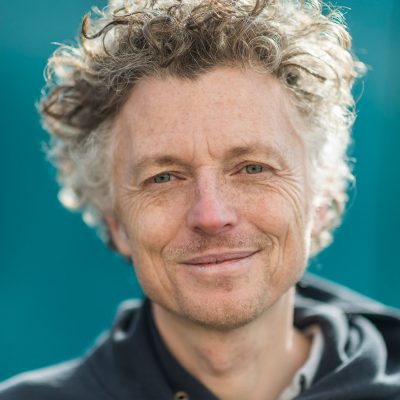 Billy Alwen
Co-Director
Billy Alwen
Billy is co-founder and Artistic Director of Cirque Bijou, a leader in the field of innovative outdoor arts, circus and street theatre. After a career in politics and public relations, Billy started his circus life as an aerialist, performing all over the world and forming Cirque Bijou in 1999 with Julian Bracey. Since then Cirque Bijou have made thousands of shows across the globe for audiences of 50 to 50,000. In 2012 they made Battle for the Winds to launch the London 2012 Olympic Sailing events in Weymouth, which brought Cirque Bijou into partnership with Diverse City for the first time. A year later, the first Extraordinary Bodies show, Weighting, was made with an exceptional company of disabled and non-disabled artists. Since then Extraordinary Bodies has grown and developed into a national and international circus project, working with the National Theatre, Bristol Old Vic, and Circus Oz in Melbourne.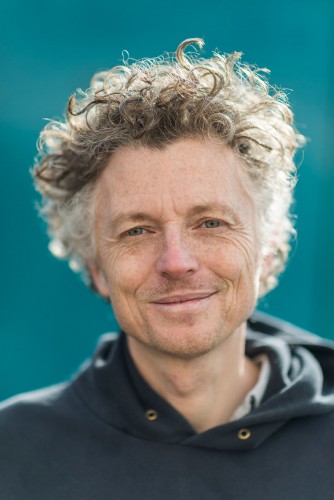 Steven Lake
Co-Director
Steven Lake
Steven Lake is a Peabody nominated documentary producer. He is the producer of Roll Red Roll (BBC, POV – PBS, Netflix) which premiered at Tribeca 2018, screened at over 40 international festivals and had a theatrical release in the US. The film was called "Raw and pressing" – Anthony Lane, The New Yorker, was Critic's Pick for The New York Times and has a 100% rating on Rotten Tomatoes. His other films include Drying For Freedom (Amazon Prime), Anonymous Comes To Town (The Guardian) and Another Kind Of Paradise. He has worked with Doc Society, TFI, Ford Foundation and BFI.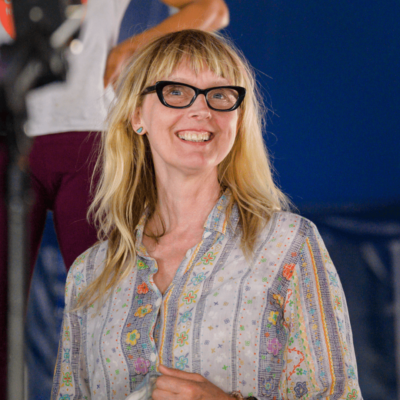 Hattie Naylor
Writer
Hattie Naylor
Hattie Naylor is a multi-award-winning scriptwriter. She has written in collaboration with Extraordinary Bodies for Weighting, What Am I Worth? and the film What do You See In Me. Hattie studied painting at the Slade School of Art before specializing in text. Her theatre work includes Ivan and the Dogs Olivier Awards and Tinniswood Award 2010. She worked with Andrew Kötting on a film version of the play Lek and the Dogs (Mark Kermode's top 5 of the year) 2018. Her second collaboration with Andrew and Eden Kötting, Diseased and Disorderly, will go on general release later this year. Further credits include Going Dark with Sound&Fury (Fuel/Young Vic) 2014, As the Crow Flies (Pentabus) 2017, and Bluebeard (Gallivant/Bristol Old Vic) 2013, The Puppeteer (Blind Summit), 2018/19. Her gender swapping The Three Musketeers (The Dukes – National Theatre Awards) 2018, and Picard in Space with Will Gregory (Goldfrapp). She has written extensively for Radio 4, notably The Diaries of Samuel Pepys and her acclaimed drama Dead Weather 2020 (available on BBC sounds). The Marxist in Heaven (National Theatre Connections 2021) is currently available on NT Live. She is a Senior Lecturer at Sheffield Hallam University, and a professional DJ.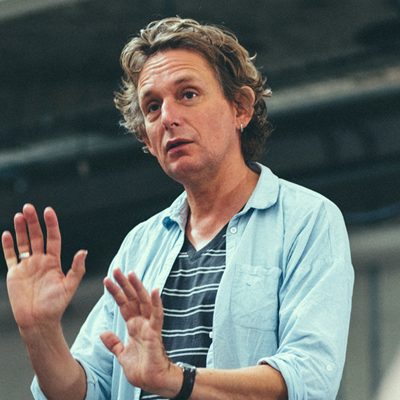 Ted Barnes
Composer
Ted Barnes
Ted Barnes is multi-instrumentalist, composer and performer best known for his work with Beth Orton. He has also formed the band Clayhill and released three solo albums. Ted now writes for film, theatre, circus and dance, whilst continuing to work with songwriters. Ted has been part of Extraordinary Bodies from the beginning, he co-wrote the music and performed in the first Extraordinary Bodies show Weighting, alongside Dom Coyote. Together they found a way of fusing their two worlds of musical language, and this became integral to the development of the show. This time Ted is composing alone and the process demands that he immerses himself fully in the development of the show, the cast and the crew in order to write.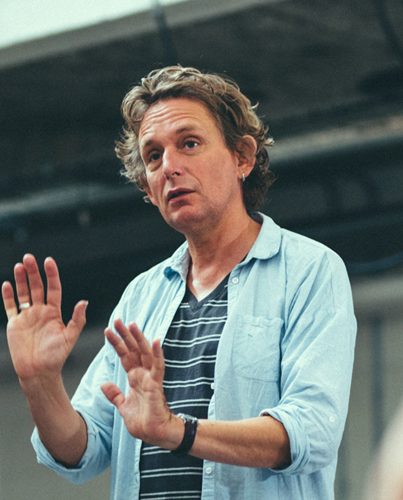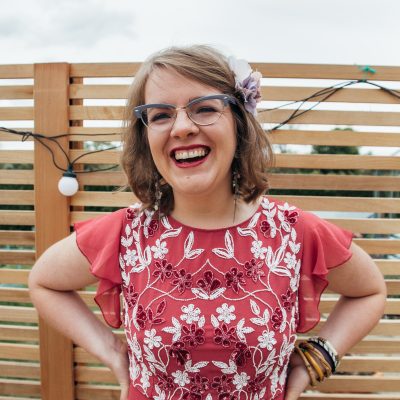 Kate McStraw
Producer
Kate McStraw
Kate is a Producer and Agent for Change with Extraordinary Bodies. She is also producing Extraordinary Bodies' show Delicate which will tour in 2022. Kate's journey with the company began in 2012 whilst she was graduating from her degree in Performance Design at the Arts University Bournemouth. She managed the design and creation of 80+ costumes in a large-scale community performance called Breathe on Weymouth Beach, which was part of the opening celebrations of the Olympic Sailing events. Outside of her work with Extraordinary Bodies, Kate is a freelance creative producer working with a number of other brilliant and status quo challenging artists and artist-led companies. These include Viv Gordon Company, Anna Berry and Green Ginger. She has also collaborated with Strike A Light, Inside Out Dorset Festival, Made by Katie Green, Cohan Collective and Butterfly Theatre Company. Kate is particularly passionate about removing barriers to arts and cultural activities, through supporting diverse artists and audiences.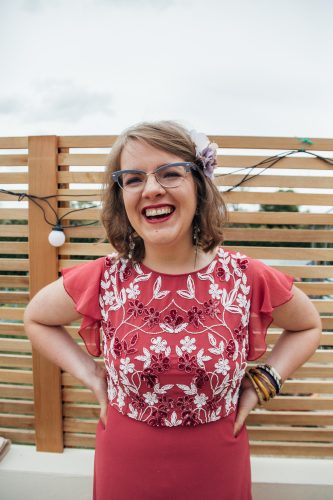 Jonny Leitch
Sound Designer
Jonny Leitch
Jonny is an incredibly versatile artist. He is an aerialist, a drummer and a sound designer. He has previously worked for companies such as Graeae, Cirque Bijou and Diverse City. In 2018, he performed in Extraordinary Bodies' staple show What Am I Worth?. Since being a member of the company he has expanded his practice into dance and movement, both in and out of his wheelchair.
James Louden
Lighting Designer
James Louden
James (aka Judge) is a stage lighting designer, working in the fields of circus, contemporary dance, performance art and broadcast. He often works as project designer and production manager and has a broad range of supporting skills such as rigging, audio and 3D visualisation.
He designs, programs and operates shows himself and builds designs that can be handed over to house techs to run. Previously, he has worked with Glastonbury Festival, Circolombia, Incandescence, Pirates of the Carabina, Cirque Bijou, Neneh Cherry, Van Morrison and more.
Access consultants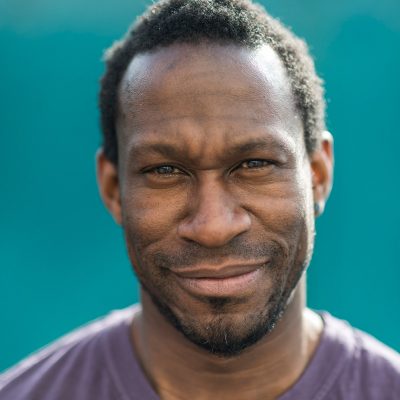 David Ellington
D/deaf access and on screen BSL interpreter
David Ellington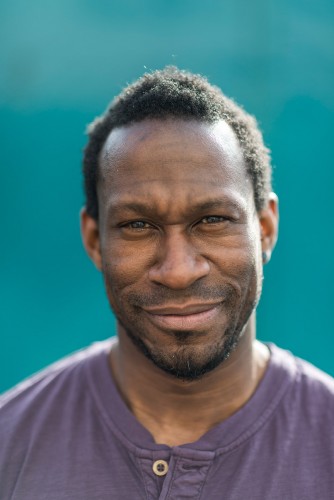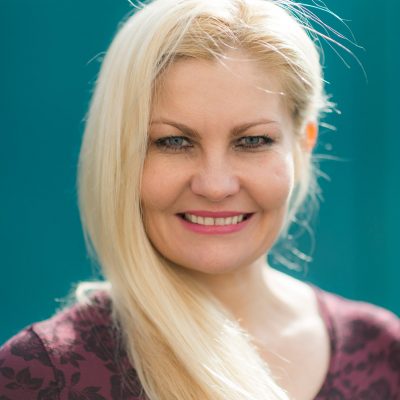 Karina Jones
Audio access
Karina Jones
David Ellington is profoundly deaf and a British Sign language (BSL) user. David discovered his talent for acting in 1997 when he performed as part of the Deaf Festival at the Swan Theatre. Consequently he landed a presenting job with BBC Education, which helped him to pursue his career in television, film and theatre. Since then, David has enjoyed being involved in numerous acting and experimental film-making projects. He has been part of multiple productions with Graeae, he won Best Actor for DEF in the Deaf Oscars, and he was also part of the London 2012 Paralympic Opening Ceremony. In the summer of 2016, David landed a ground breaking in-vision signer role on TV trailer  'We're The Superhuman – the Road to Rio' and on a Channel 4 Paralympic TV commercial. David loves to pursue a challenge and this is how he discovered his love for aerial work. Despite his deafness he is compelled by the demands and complexities of aerial work, and has grown to love the art form. David recognises the need to act as a role model in order to encourage young Deaf people to get involved in the creative industries and believes that being part of Extraordinary Bodies will help spread his message far and wide.
The title work for the show was created by Holly O'Neil, who also made the lovely GIF below.