Human is co-directed by Claire Hodgson, Billy Alwen and Steven Lake. It was written by Hattie Naylor with the company, and features a brand new score composed by Ted Barnes. The show is produced by Kate McStraw. Check out the team portraits below and click on the images to find out more about the person.
Cast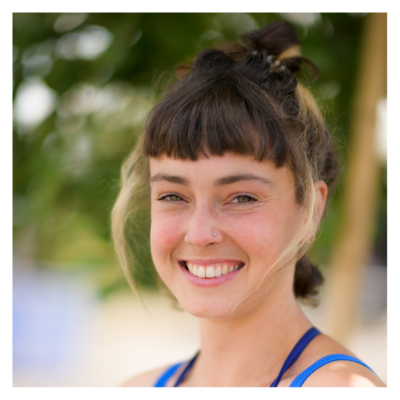 Tilly Lee-Kronick
Cast
Tilly Lee-Kronick
A trapeze artist, dancer and singer, she often combines skills to sing and dance in the air. She has performed nationally and internationally for companies such as Cirque Bijou, Stumble Dance Circus and Full Tilt Aerial, starred in Metta Theatre's Little Mermaid in a national tour and London run. She has also toured her own solo circus-theatre show Ripe, directed by Mish Weaver.
Her first experience with Extraordinary Bodies was in their collaboration with the ParaOrchestra, performing Terry Riley's 'In C'; then What Do You See In Me?, performing aerial in her front doorway from a pull-up bar and recording audio description. She is now a cast member of Human.
Working for Extraordinary bodies has provided unforgettable opportunities and introduced her to incredible artists. It has informed her approach to making circus and taught her to interrogate her expectations of working in an integrated company. She looks forward to continuing to develop her practice as an aerialist, and to push the boundaries of what circus can be in order to make relatable and touching work.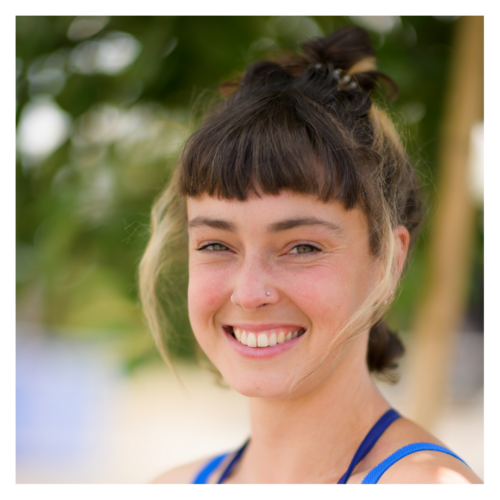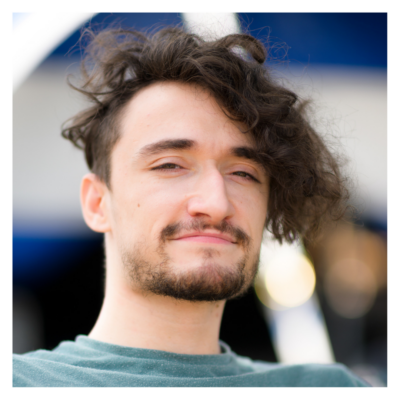 Jonny Leitch
Cast
Jonny Leitch
Jonny is a proud member of the Extraordinary Bodies company, having worked on What Am I Worth? and Human as a drummer, aerialist and sound designer. Jonny has also played at Glastonbury Festival with Paraorchestra as a percussionist for the Love Unlimited Synth Orchestra and has worked on several projects with Graeae theatre company as a drummer and composer. Jonny is proud to have also performed with Extraordinary Bodies in What Do You See In Me? and Terry Riley's In C, a collaboration with Paraorchestra.
"Working with Extraordinary Bodies is always glorious. They explore movement in new and exciting ways and have given me access to a network of amazing creative talent that have helped me move forward in my career as a performer, aerialist, drummer and sound designer. My professional ambitions for the future are to work on bigger and more ground-breaking projects, to explore the world of access in creative and innovative ways, and continue to support and represent the disability movement in the arts industry."
www.leitchdrums.com / www.instagram.com/leitchdrums / www.twitter.com/leitchdrums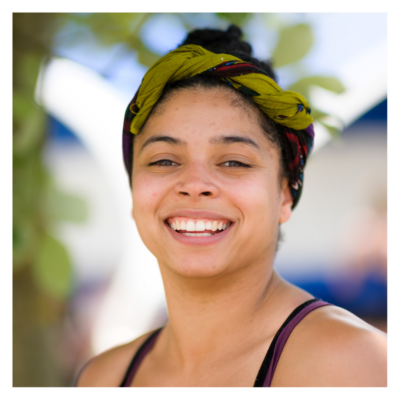 Rebecca Solomon
Cast
Rebecca Solomon
Rebecca has worked devising shows such as Hive City Legacy and Sisterhood Of The Ring and has most recently created a semi-autobiographical show, Second-hand Child which was part of the together season at The Crucible theatre in Sheffield. She has previously been in Extraordinary Bodies family show Splash!, as well as a mentor for their digital commissions and a facilitator for Skylight Circus as part of Connecting Communities that ran alongside the development of Human.
She hopes to create and direct more aerial theatre in her home of Sheffield, building work to include communities that have traditionally been excluded from being on stage and behind the scenes in the decision making processes.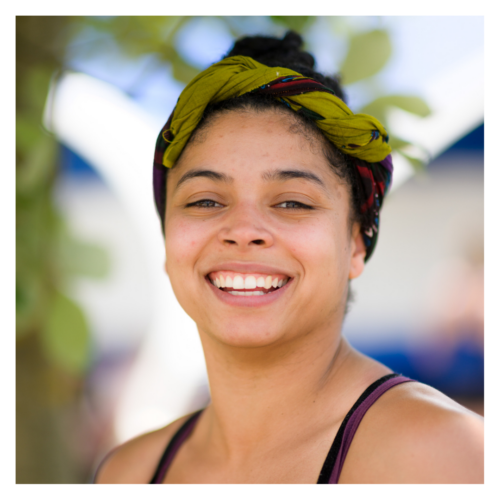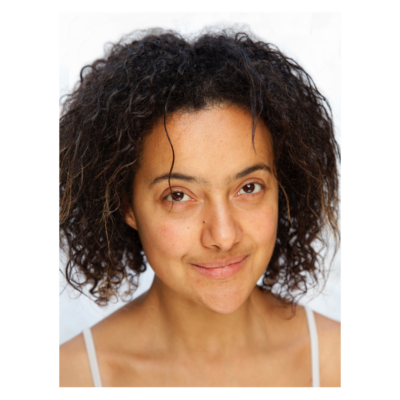 Rosie Rowlands
Cast
Rosie Rowlands
Rosie has been performing as a professional circus artist for over a decade, and her aerial skills have taken her around the world. Highlights of her career include sharing the stage with Lady Gaga in India, jamming with Jarvis Cocker, pole-dancing at the Royal Opera House, and making a short film about childbirth and circus during the pandemic.
Rosie is delighted to be performing with Extraordinary Bodies and enjoys the ways in which circus allows us to push the boundaries of possibility. She is also the mother of two small humans and would like to thank her family for their continued support in helping her to pursue her dreams. Rosie will be performing in a fairytale Christmas show this December at Jackson's Lane Theatre.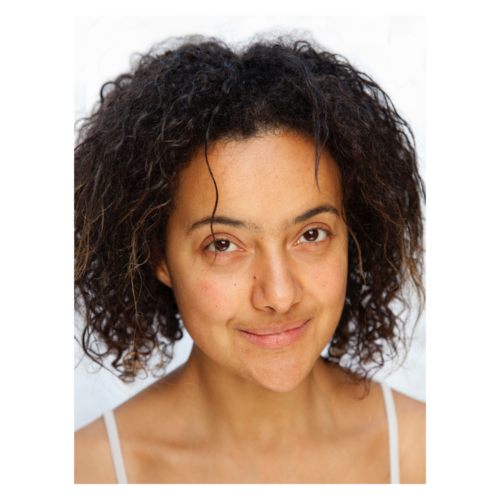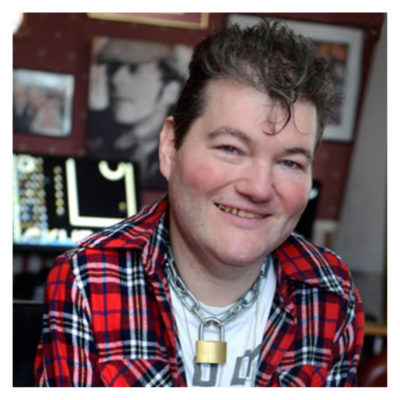 John Kelly
Cast (On Screen)
John Kelly
John is a professional vocalist, musician, performer and song-writer working in the UK and internationally. His performance experience is extensive; he has completed 8 national and international tours in the last seven years with Graeae Theatre Company's Reasons To Be Cheerful and The Threepenny Opera, Extraordinary Bodies' What Am I Worth? and his band Rockinpaddy.
John is also a qualified facilitator and coach, particularly in the music education sector, and is part of Drake Music's Think 22 project supporting the sector to develop inclusive practice. John is a National Associate Artist for both Drake Music and Extraordinary Bodies.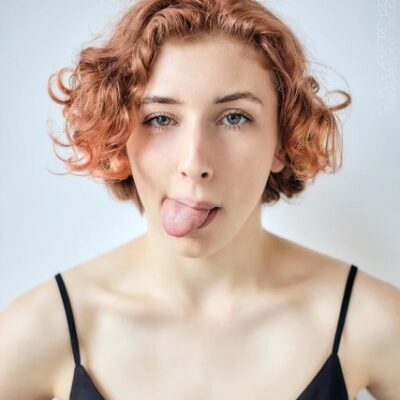 Tilly Mae
Understudy
Tilly Mae
Tilly Mae is a circus artist who has toured nationally with companies including Hikapee, Citrus Arts and Lost in Translation. She graduated Circomedia in 2018 where she specialised as an acrobatic flyer however she now considers herself a generalist, performing aerial, hula hoop and acting alongside acrobatics. Most recently she has been working on Hikapee's "The Hidden People" – a show incorporating her passion for environmentalism. Tilly will begin a MSc in Sustainability in September 2022; she is passionate about combining these two passions and developing sustainable practices within the performing arts.
Tilly is very excited to be working with Extraordinary Bodies; she adores circus' ability to push boundaries and expectations and is passionate about creating work that reveals the humanity of circus performance.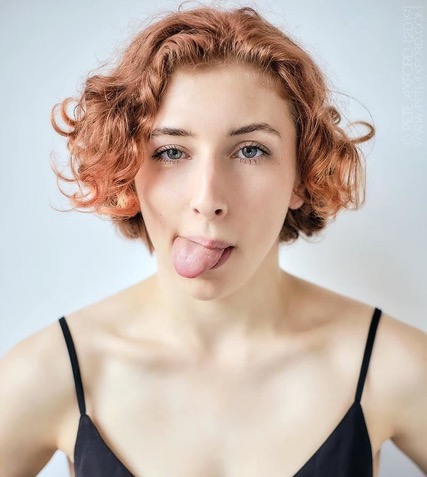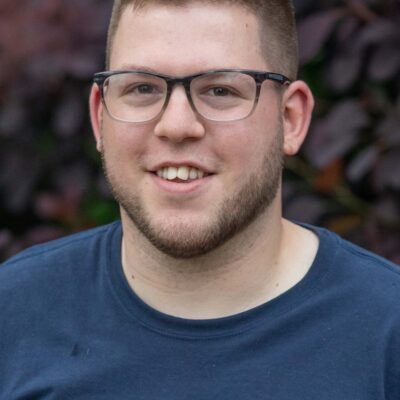 Harry Bassett
Understudy
Harry Bassett
Harry, a musician and performer from Dorset, has toured the UK and abroad with a variety of artistic groups. After leaving college in 2017, Harry worked at a school for those with additional needs, as a music and drama technician.
In addition to regular performing work, more recently, he has been working as musical director for Extraordinary Bodies Young Artists. Here has composed and played the score for their current show 'Til We Win'.
Harry is very excited to be joining Extraordinary Bodies and to be working with such a diverse group of artists.
https://linktr.ee/harrybamusic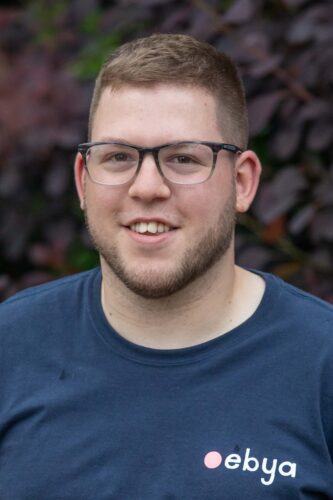 Creative Team
Claire Hodgson
Co-Director
Claire Hodgson
Claire is a theatre and circus maker and performer. She founded Diverse City in 2005 and co-founded Extraordinary Bodies in 2012. During that year, she enabled her youth theatre to perform and co-create the 2012 Olympics Sailing events' opening ceremony. Since then, she has set up courses and training for disabled artists and young people at risk.
Claire co-created and performed in Mid Life, a show that talks about race, sexuality and menopause. She has directed three Extraordinary bodies shows: Weighting, What Am I Worth? and Human. During lockdown she made two short films, Mid Life: The Skin We're In and What Do You See In Me?. Claire believes in working towards social justice every day, and that everyone should be able to reach their potential without barriers.
"Extraordinary Bodies brings me joy, friendship and challenge. I learn something everyday and I love being part of the community of artists, production people and producers. I learn so much from everyone involved. I want to continue to collaborate and make shows."
http://instagram.com/glitterball20 / http://twitter.com/ClaireHodgson20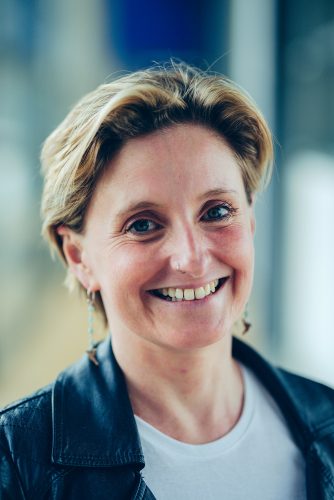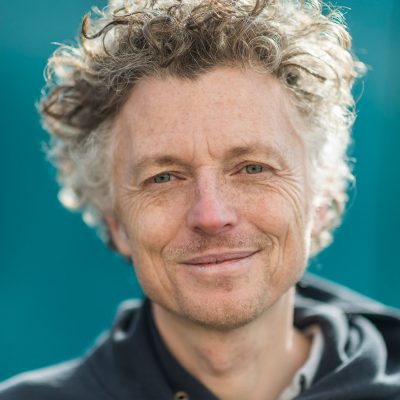 Billy Alwen
Co-Director
Billy Alwen
Billy Alwen is co-founder and Artistic Director of Cirque Bijou, an experienced creator of outdoor spectacle, circus and street theatre since 1999. He started his circus life as an aerialist, performing all over the world, in tents in fields, parks and city centres, forming Cirque Bijou in 1999 with Julian Bracey. Since then Cirque Bijou have made thousands of shows across the globe for audiences of 50 to 50,000. In 2012 they collaborated with the Desperate Men and Diverse City to make Battle for the Winds and Breathe which launched the London 2012 Olympic Sailing events in Weymouth. It was a true epic, with 52 shows in 7 UK counties – with thousands of artists and hundreds of thousands of audience members. Significantly it bought Cirque Bijou into partnership with Diverse City. A year later the first Extraordinary Bodies show, Weighting, was made in only 10 days, with an exceptional company of disabled and non-disabled artists. Since that first commission in 2013 Extraordinary Bodies has made three more shows, co Directed by Billy and Claire, What Am I worth, Splash and Human.
In 2020 Billy created a new large-scale outdoor show that became the centerpiece of the Taiwan National Lantern Festival, which performed to 140,000 people over 16 nights. Billy is currently a board member of the Bristol City Culture Board and the Dorset Outdoor Arts Fund.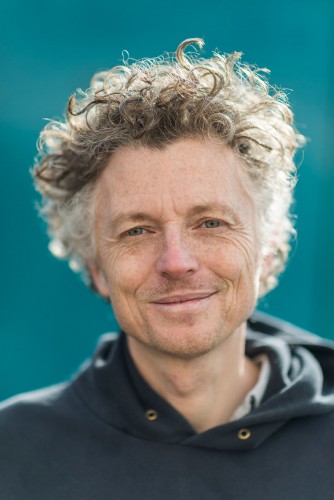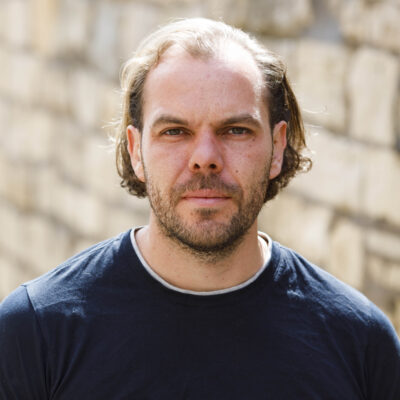 Steven Lake
Co-Creator and Film Director and Producer
Steven Lake
Steven Lake is a Peabody nominated documentary producer based out of Bristol, UK. He is the producer of Cinema Eye nominated film Roll Red Roll (Netflix, BBC, POV – PBS), which premiered at Tribeca 2018, screened at over 40 international festivals and went on to have a theatrical run in the US. The film was called 'essential viewing' – Hollywood Reporter, 'Raw and pressing' – Anthony Lane, The New Yorker, was Critic's Pick for The New York Times and has a 100% rating on Rotten Tomatoes. It was the season opener for POV's 32 season before being launched worldwide on Netflix. His feature debut documentary, Drying for Freedom (Amazon Prime) was the winner of Climate Week's Best Artistic Response Award.
Steven is the producer of the Doc Society, BFI funded documentary short Another Kind of Paradise (VICE) and Anonymous Comes To Town, made in collaboration with The Guardian, TFI and Gucci Foundation.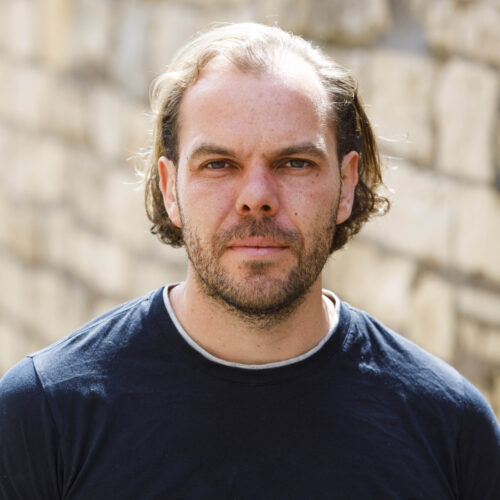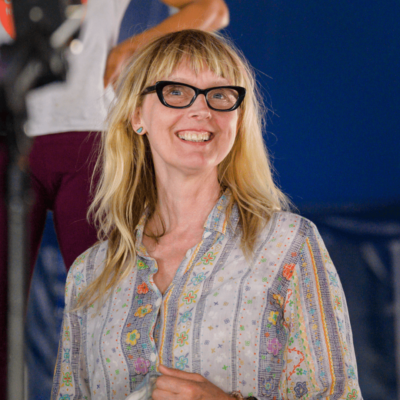 Hattie Naylor
Writer
Hattie Naylor
Hattie Naylor is a professional scriptwriter and has had just under seventy professional productions produced over the four decades she has been writing. The work varies enormously from Art House films with the renowned British Film Director Andrew Kötting, to experimental sound pieces for Theatre: notably Going Dark with Sound&Fury. She has also written extensively for musical theatre, and opera: she is currently working with Dash Arts on Dido's Bar a piece inspired by the true-life journey of exile with the Iranian composer Marouf Majidi based loosely on the Aeneid. She has written in collaboration with Extraordinary Bodies for Human, Weighting, What Am I Worth? and the film What do You See In Me.
She received an Olivier Nomination for her play Ivan and the Dogs, which was based on the true-life story of Ivan Mishikov the six year old who was found on the streets of Moscow living with abandoned dogs in 1998. She has also written extensively for BBC Radio, community theatre, plays for young people, and puppetry. The Marxist in Heaven was part of Connections for the National Theatre 2020/21.
Hattie's ambitions for the future are to write, teach, and to be a part (however small) of change.
"It is truly difficult to articulate what this company has given to me, as an artist and as an individual. Every time I work with them, I feel they expand what I can do, not just as writer, but as an individual. The work is vital and transcending. Also, the sheer generosity of both Artistic Directors and the artists they chose to work within the room makes the experience truly life affirming. It is a privilege to work for the company and be a small part of the change they are trying to bring to the arts and our perceptions of disability."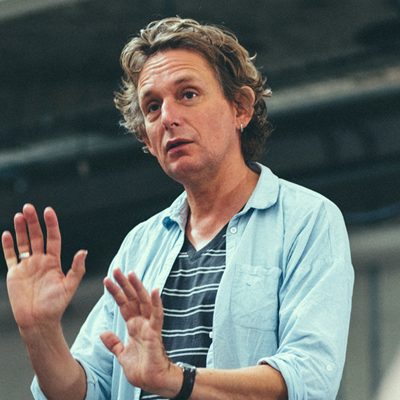 Ted Barnes
Composer
Ted Barnes
Ted Barnes is a London based multi instrumentalist, songwriter, composer and maker. Best known for his work with songwriter Beth Orton, Ted co-wrote, recorded and played live with Beth for over ten years. As well as releasing four critically acclaimed solo albums he also formed the band Clayhill with long term collaborator Ali Friend (Red Snapper) and the late Gavin Clark (Sunhouse). Through this songwriting partnership he has provided soundtrack material for the films of Shane Meadows, from Dead Mans Shoes to This is England. Alongside writing and producing commercial library albums, Ted can be found collaborating with songwriters, playing in the "Mrs H and the Sing-along Band", composing theatre and film soundtracks as well as devising and performing children's theatre for the National Theatre, London. He has worked on three shows with Extraordinary Bodies including Weighting, What Am I Worth? and Human, both as a composer and member of the live band.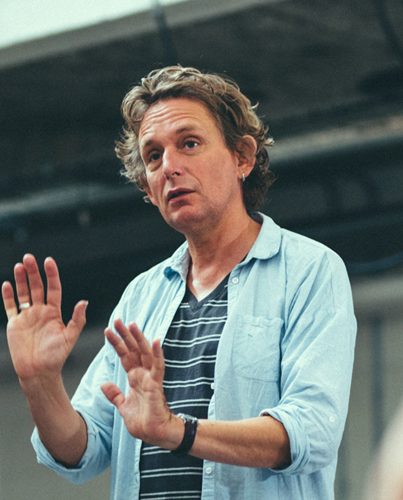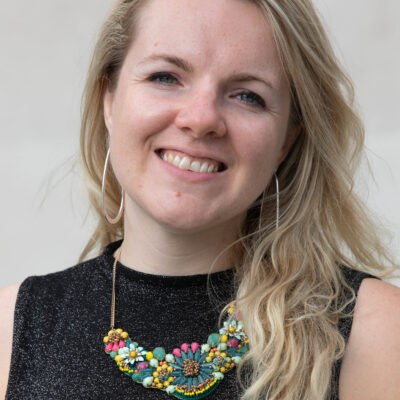 Kate McStraw
Producer
Kate McStraw
Kate is a Producer and Agent for Change with Extraordinary Bodies. She has worked on the short film What Do You See In Me?, the Autumn 2021 residency of Delicate and the creation and 2021 tour of Human.
Kate's journey with the company began in 2012 whilst she was graduating from her degree in Performance Design at the Arts University Bournemouth. She managed the design and creation of 80+ costumes in a large-scale community performance called Breathe on Weymouth Beach, which was part of the opening celebrations of the Olympic Sailing events. Outside of her work with Extraordinary Bodies, Kate is a freelance creative producer working with a number of other brilliant and status quo challenging artists and artist-led companies. These include Viv Gordon Company, Anna Berry and Green Ginger.
Working with Extraordinary Bodies has nurtured her existing passion for championing disabled-led art, enabling her to apply it on a larger scale within the support of an experienced company. In the future her ambition is to continue making work which challenges the status quo, ensuring we do better as a sector by putting action and change at the forefront.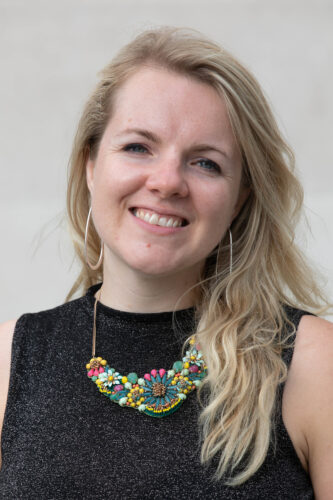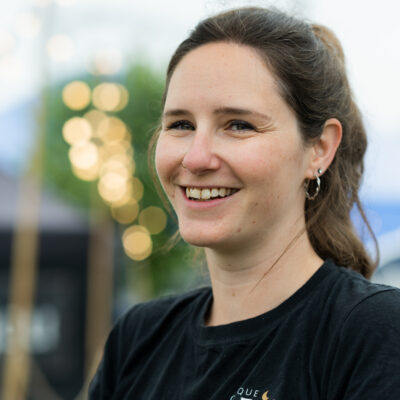 Rachel Pender-Cudlip
Associate Producer
Rachel Pender-Cudlip
Rachel is Company Manager at Cirque Bijou and Associate Producer for Human and Waldo's Circus of Magic and Terror. Working closely with the lead producers and creative team, she plays an important part in helping deliver our shows as part of our three year pattern of touring diverse led circus.
"I love that my position at Cirque Bijou includes such an active role in Extraordinary Bodies. Working alongside the producers has taught me a lot, and it's been such a joy to work with (and for) our talented cast and crew.  Each project we embark upon seems to be even more important and groundbreaking than the last. Long may it continue!"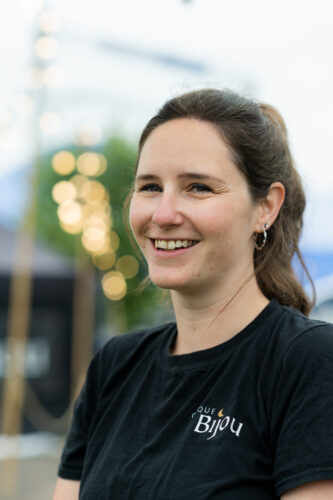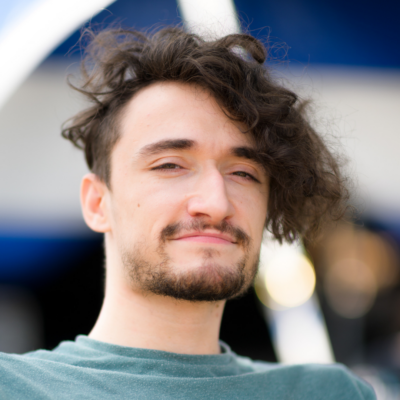 Jonny Leitch
Sound Designer
Jonny Leitch
Jonny is a proud member of the Extraordinary Bodies company, having worked on What Am I Worth? and Human as a drummer, aerialist and sound designer. Jonny has also played at Glastonbury Festival with Paraorchestra as a percussionist for the Love Unlimited Synth Orchestra and has worked on several projects with Graeae theatre company as a drummer and composer. Jonny is proud to have also performed with Extraordinary Bodies in What Do You See In Me? and Terry Riley's In C, a collaboration with Paraorchestra.
"Working with Extraordinary Bodies is always glorious. They explore movement in new and exciting ways and have given me access to a network of amazing creative talent that have helped me move forward in my career as a performer, aerialist, drummer and sound designer. My professional ambitions for the future are to work on bigger and more ground-breaking projects, to explore the world of access in creative and innovative ways, and continue to support and represent the disability movement in the arts industry."
www.leitchdrums.com / www.instagram.com/leitchdrums / www.twitter.com/leitchdrums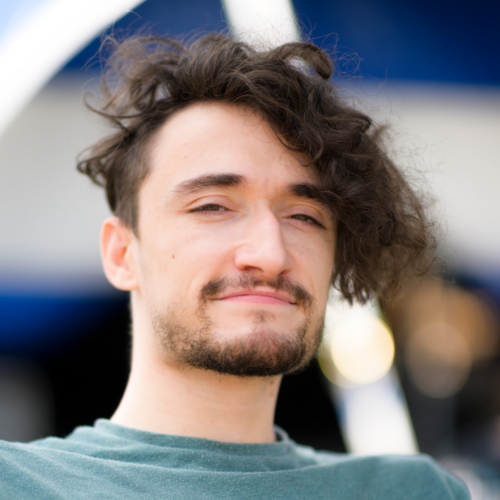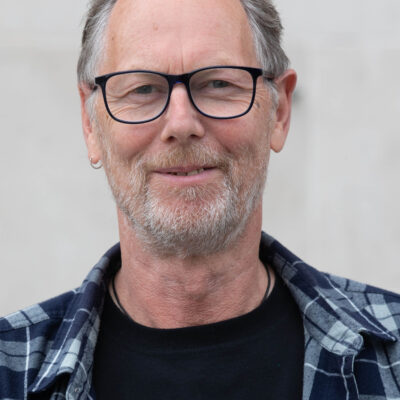 James Louden
Lighting Designer
James Louden
James Louden works as a lighting and production designer and specialises in contemporary dance and circus, as well as site specific arts and installation projects. Key projects include 20 plus years as the lighting designer and programmer for all Glastonbury Festival Circus Big Top acts, lighting designer for all Circolombia international shows, and design and programming for Pirates of the Carabina home and international productions.
His work with Extraordinary Bodies on the Human tour involved designing the lighting for the tour and programming it for theatre. He then adapted the design to work in subsequent theatres. He has worked previously with Extraordinary Bodies on the show What Am I Worth?
Working with Extraordinary Bodies has opened his eyes to the many rich and diverse stories of some very talented people who he might otherwise not have crossed paths with. He hopes to continue his work with Extraordinary Bodies and Cirque Bijou. He loves circus and the challenge and excitement of working with such skilled people to bring amazing shows to new places.
James Loudon Lighting Design / James Loudon Photography / Flickr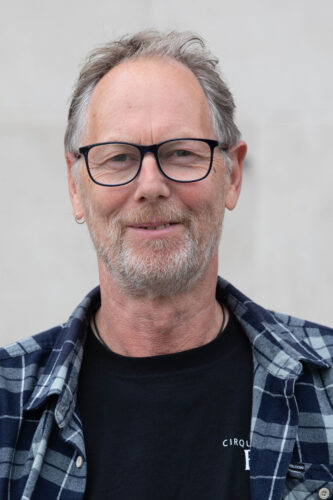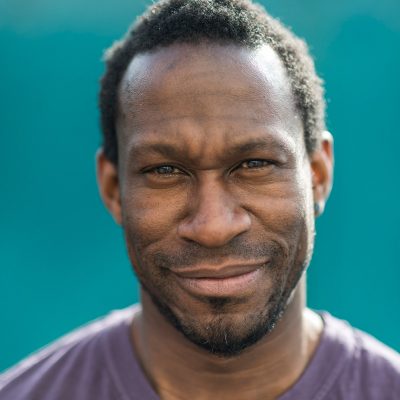 David Ellington
D/deaf access consultation, BSL translation and performance
David Ellington
David Ellington is profoundly deaf and a British Sign language (BSL) user. David discovered his talent for acting in 1997 when he performed as part of the Deaf Festival at the Swan Theatre. Consequently he landed a presenting job with BBC Education, which helped him to pursue his career in television, film and theatre. Since then, David has enjoyed being involved in numerous acting and experimental film-making projects. He has been part of multiple productions with Graeae, played Alan in Ad Infinitum's Extraordinary Wall of Silence, won Best Actor for DEF in the Deaf Oscars, and was also part of the London 2012 Paralympic Opening Ceremony. In the summer of 2016, David landed a ground breaking in-vision signer role on TV trailer  'We're The Superhuman – the Road to Rio' and on a Channel 4 Paralympic TV commercial.
His work with Extraordinary Bodies includes Weighting, What Am I Worth?, Digital, and In C, a collaboration between Extraordinary Bodies and British Paraorchestra.
David loves to pursue a challenge and this is how he discovered his love for aerial work. Despite his deafness he is compelled by the demands and complexities of aerial work, and has grown to love the art form. David recognises the need to act as a role model in order to encourage young Deaf people to get involved in the creative industries and believes that being part of Extraordinary Bodies will help spread his message far and wide.
Of David's future work, he would like to teach and share experiences with deaf and disabled participants who are interested in discipline circus aerial practice.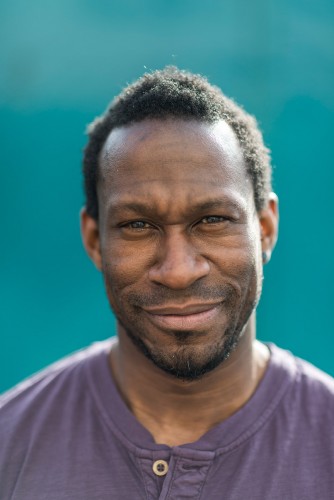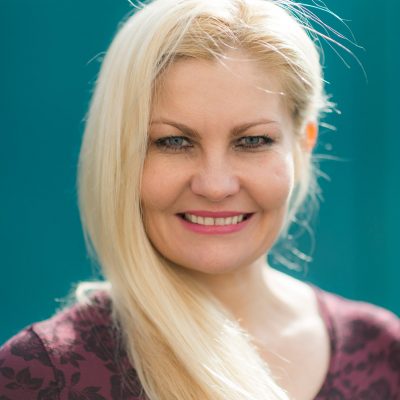 Karina Jones
Audio access
Karina Jones
Karina Jones is an actor and aerialist. As an actor, she has worked with the Royal Shakespeare Company as part of their 2018/2020 season, Frantic Assembly, Theatre Clwyd, and Graeae Theatre Company amongst many others. Her work with Extraordinary Bodies includes audio description consultancy and workshop facilitation, as well as performing as an aerial artist in Weighting.
Working with Extraordinary Bodies has brought Karina more confidence in her physical work as a visually impaired artist and enabled her to further develop her aerial training, which has led to her becoming a 2021 Jerwood Arts Live Work Fund Awardee.
Karina aims to further merge her skills as an actor and an aerialist in order to bring something highly physical to her acting. She is passionate about physical theatre and aerial performances having audio description.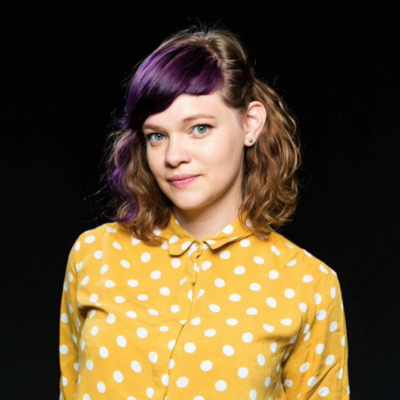 Monika Jastrzębska
Film Director of Photography
Monika Jastrzębska
Monika is part of the BFI NETWORK and BAFTA Crew 2021. Her work has been selected at BAFTA accredited festivals such as Aesthetica, Open City Doc, IDFA, Sheffield, and London Short Film Festival.
Her documentary film The Circle has been Long Listed for Bafta Best British Short Film and accepted to Oscar-qualifying festival Encounters. It has won awards at LIFF2019 and the prestigious Film the House parliamentary award for Best UK Short. It recently premiered at The Guardian.
Her most recent work includes Half breed – a cinematic film of stage performance for Soho Theatre – and HARM – a feature film based on a stage play for Bush Theatre. Both films have been broadcast on BBC4, and HARM received the highest viewing figures for the whole BBC Lights Up season.
Previously, she has worked as a Director of Photography and Film Editor with Diverse City, one of Extraordinary Bodies' mother companies, on Mid Life: The Skin We're In.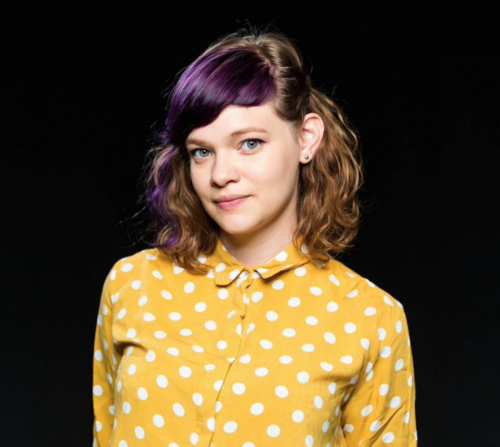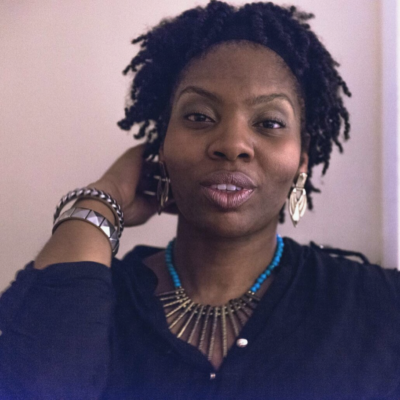 Vicki Igbokwe
Movement Director
Vicki Igbokwe
Vicki is a Choreographer, Coach and Movement Director working in dance, theatre and the arts. Her mission is to enable those she works with to Think Fierce, Be Fabulous and Live Free Spirited.
Projects include London 2012 Olympic and Paralympic Ceremonies as a Mass Movement Choreographer, Provok'd for Guildhall School of Music & Drama as Choreographer and Associate Director, A Kind of People for the Royal Court as Movement Director and The Head Wrap Diaries For Uchenna Dance as Director and Choreographer.
Her professional ambition for the future is to develop The Head Wrap Diaries into a Musical and to enable Visionary Artistic Women to realise their dreams and live the life their heart truly desires.
Coaching / Portfolio / Uchenna Dance / Twitter / Instagram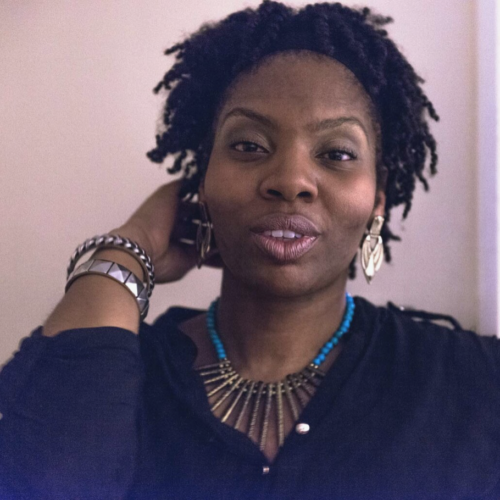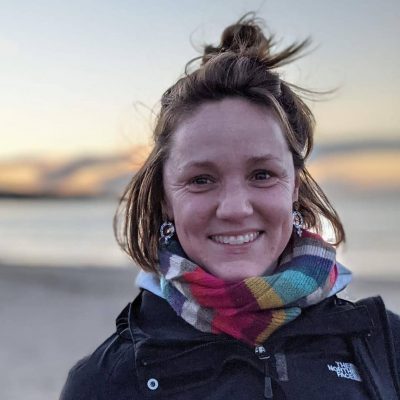 Jodie Cole
Community artists short film creator
Jodie Cole
Jodie is an Essex girl living in Margate, via London. She's a choreographer, movement director, teacher, and performer, and makes one woman shows for herself. Inspired by social injustices, her work is about class, gender, mental health and hope.Jodie is an inclusive researcher and practitioner of movement and dance. She works in the community and has extensive experience teaching in SEND settings (special educational needs and disabilities). She mentors dance facilitators teaching in the community and is a recent MA Movement: Directing and Teaching graduate (RCSSD). She currently runs workshops and movement sessions for institutions and community groups across the UK. She is especially interested in the raucous joy of movement, the potential for full-bodied expression, and inclusive practice.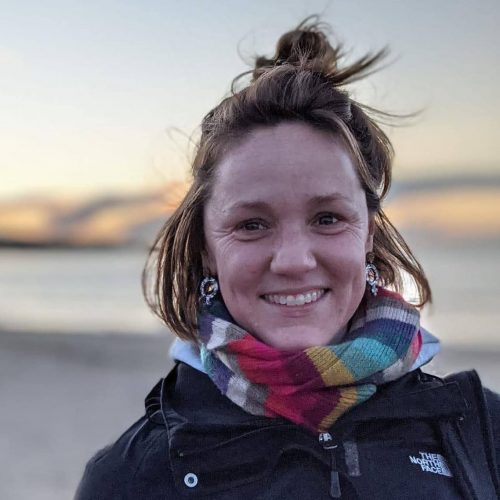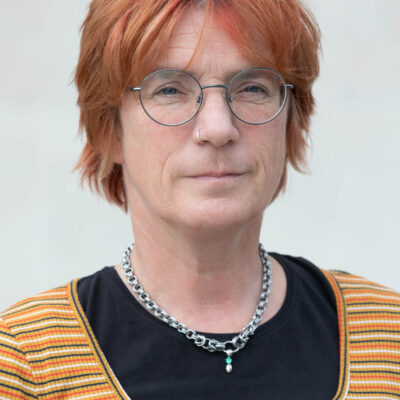 Abi Hill
Company Management
Abi Hill
Abi Hill has been a stage, venue and production manager for the last 25 years. She primarily works in circus and festivals. She is currently works as venue manager of the Loco Klub in Bristol, a mixed arts and music venue. She also ran the cabaret hangar at Fusion Festival in Germany for 11 years, managing a team of 100 international artists and crew in a venue open 18 hours a day.
She has worked for Extraordinary Bodies for the last three years, as stage manager on What Am I Worth?, Splash and Human. Working with Extraordinary Bodies has opened her eyes to the lack of diversity in the Arts and encouraged her to learn British Sign Language and to look further into access for venues and productions.
She is access officer at the Loco Klub and worked recently as access consultant for Bristol theatre company Insane Root on their 2021 production of Hansel and Gretel at Arnos Vale Cemetery. She would like to develop her access consultancy around Bristol and one day work as a sign language interpreter in the arts.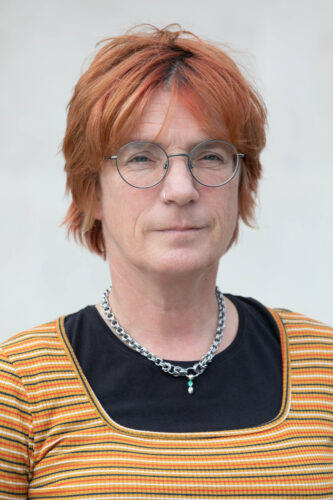 Dean Sudron
Technical Management
Dean Sudron
Dean is a stage and production manager working predominantly in dance and visual theatre. He has had the pleasure of touring nationally and internationally with companies such as Green Ginger, New International Encounter, Mark Bruce Company and Akram Khan Company. Human is his first time working with Extraordinary Bodies, and his first time working on a circus show.
"Working with Extraordinary Bodies has made me think a lot more about diversity and accessibility in the arts and the things we can strive for to make theatre truly open to all.
"My professional ambitions are to keep making interesting, varied work, going to new places and taking theatre to people who will really benefit from it."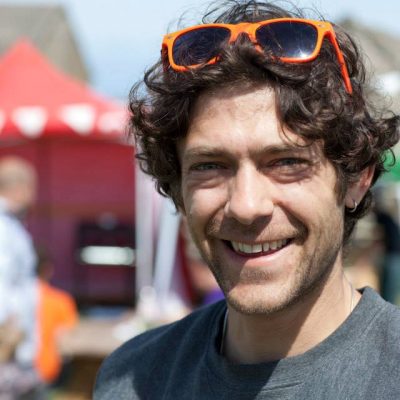 Saul Baum
Rigger
Saul Baum
Saul started his career in circus as a trainee performer with Nofitstate Circus in 2004. Ariel safety, flying people and rigging for circus show became a larger passion then performing and has become his specialty. Working all over the world with companies such as Arcadia and Cirque Bijou, and many large music festivals such as Glastonbury and Boom Town, his role has varied as each show and team is unique, though keeping performers safe in the air is his main role.
He has worked rigging for Extraordinary Bodies on the shows What Am I Worth? and Weighting.
Working with Extraordinary Bodies has given him a greater understanding of how the world is for people living with a disability, and given him the opportunity to meet and work with some amazing people he wouldn't have normally had the opportunity to. In the future he hopes to continue working with incredible people making amazing, life changing shows.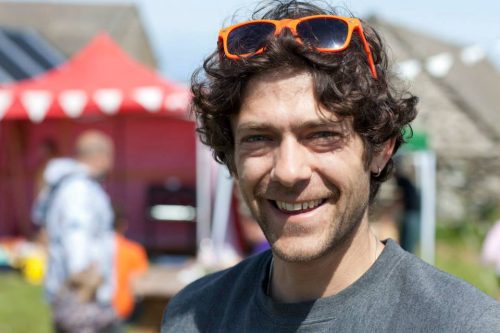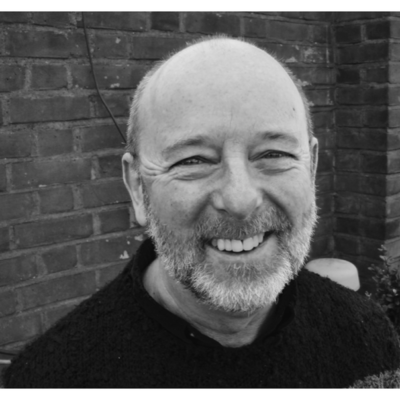 Willie Elliott
Audio Describer
Willie Elliott
Willie Elliott first started working as an audio describer in 2001 with Graeae Theatre Company. He regularly describes productions in a wide variety of forms from opera, ballet and drama to circus and live street events, such as the Greenwich and Docklands International Festival. For two years running Willie travelled to Adelaide to spend time training describers and creating relationships with artists and to describe at the Adelaide International Festival. In 2012 he co-described the opening ceremony of the Paralympic Games on More 4. This was the first time a live event was audio described on an open television channel, without the need to use the red button. It was also in this year that he worked with Extraordinary Bodies for the first time in Battle of the Winds on Weymouth beach, for the opening of the Paralympic sailing event there.
Willie is part of the description team at the Royal National Theatre and works alongside Sightlines, providing introductory audio notes for the Royal Opera House, Royal Ballet and The English National Opera.
His work with Extraordinary Bodies continues, having described all of their shows to date.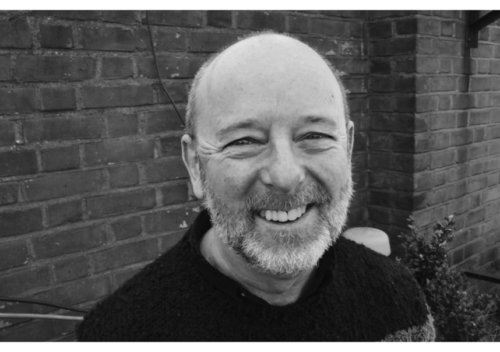 Paula Birtwistle
Production Manager
Paula Birtwistle
Key projects for Paula have been as production manager for Whirligig! Festival of Outdoor Arts in Weston-super-Mare, and also in her role as Green Champion for Culture Weston.
Paula started working with Extraordinary Bodies last year on What Am I Worth? before Covid-19 put a stop to planning. She returned as Covid Marshal and now production manager for Extraordinary Bodies and Human.
"It's been such a privilege to work in such a caring, real, ground breaking organisation that really tries to do things differently across every part of it. From supporting staff through the last 12 months of uncertainly to the poignant new work of Human. I want to continue to bring environmental action into my work and help us all to embed new ways of delivering art that doesn't compromise our existence."
The title work for the show was created by Holly O'Neil, who also made the lovely GIF below.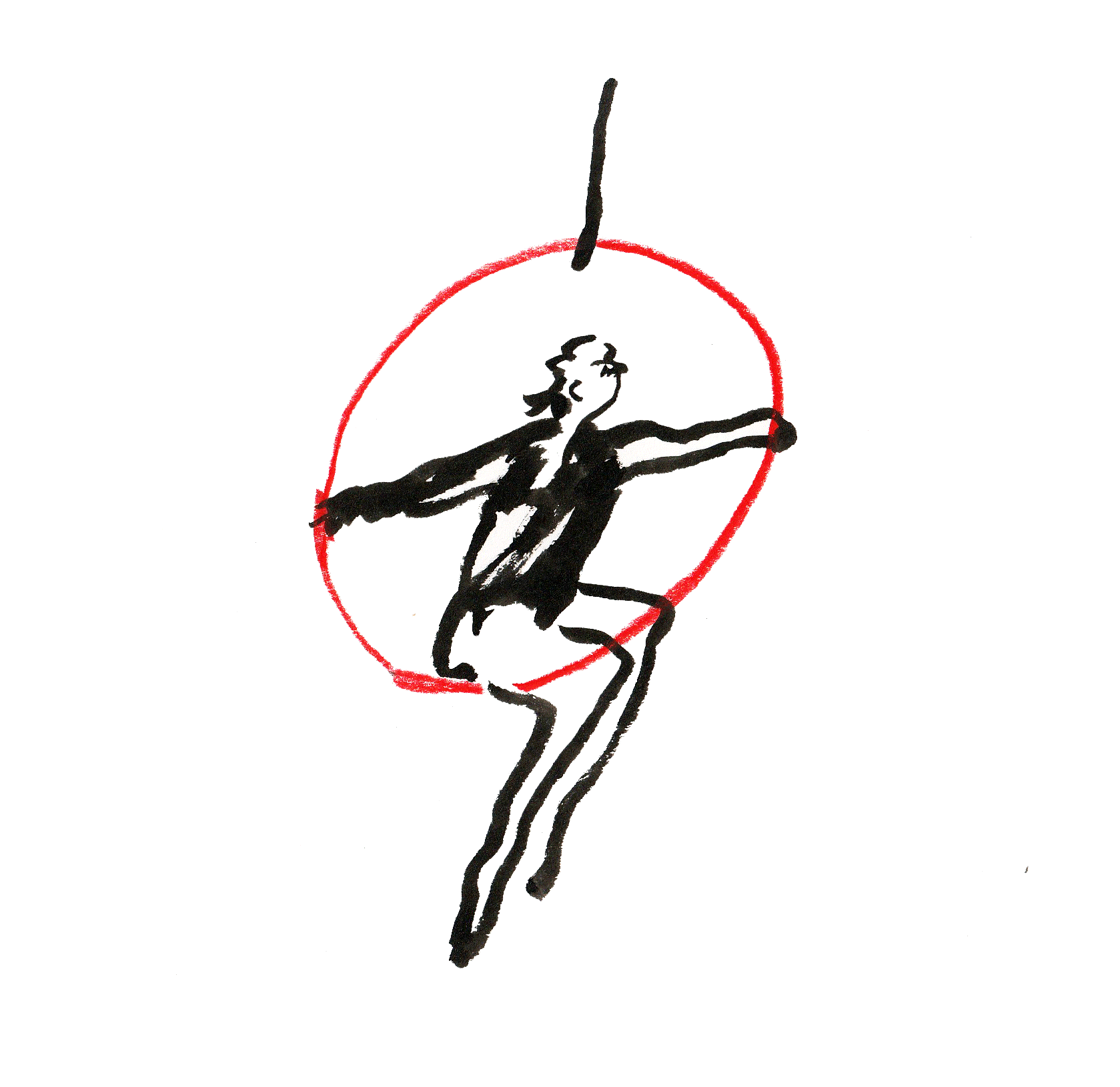 Photo at the top of the page © Ali Wright.