Extraordinary Bodies presents Waldo's Circus of Magic & Terror co-produced with Bristol Old Vic and Theatre Royal Plymouth. The show is based on an original idea by Hattie Naylor (Ivan and the Dogs, The Night Watch) and co-written by Hattie Naylor and Jamie Beddard (Messiah, The Elephant Man). The composer is Charles Hazlewood (Paraorchestra) and it is co-directed by Claire Hodgson and Billy Alwen.
Check out the show team below. Click on each image to find out more about them.
Cast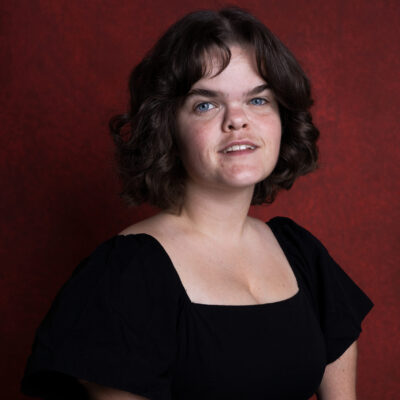 Abbie Purvis
Krista
Abbie Purvis
She/Her
Abbie Purvis grew up in Scotland where from a young age she developed her love for performing.  She attended many local theatre schools and at 14 landed her first leading role in 'Annie' (East Ayrshire Youth Theatre). 
Since then Abbie has gone on to study Musical Theatre at MGA Academy of Performing Arts as well as appearing in a number of professional pantomimes.  Her acting and musical theatre credits include 'Willow' (filmed, 2022), 'Peter Pan' (Eastwood Park Theatre), 'Snow White' (Motherwell Theatre) and 'Jack and the Beanstalk' (Motherwell Theatre).
Abbie comes from a lineage of actors.  She is the granddaughter of Jack Purvis ('Time Bandits', 'Monty Python' and 'Star Wars') and her mother Katie Purvis played the iconic role of Maternal Ewok in 'Star Wars: Episode VI Return of the Jedi'.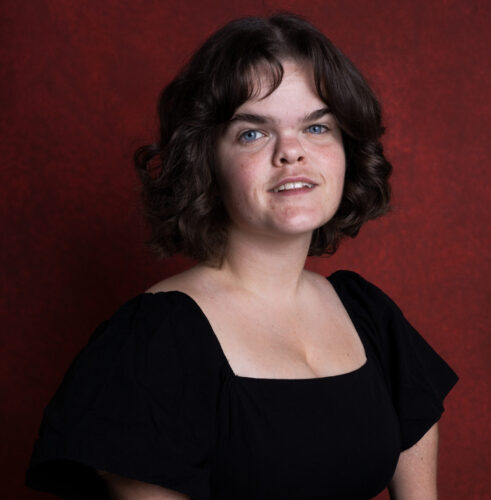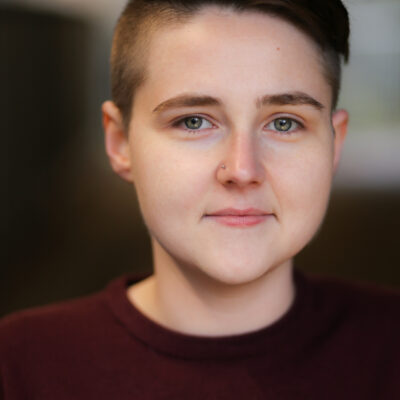 Brooklyn Melvin
Mosh
Brooklyn Melvin
They/Them
Brooklyn Melvin holds a BA in Performance in BSL/English from The Royal Conservatoire of Scotland (RCS).  Brooklyn also translates songs into BSL.
Brooklyn's credits include Oliver in 'Oliver Twist' (Leeds Playhouse/Ramps on the Moon), for which they were nominated for Best Actor in The Stage Debut Awards 2020, 'Listening Party' (Buzzcut), 'Happiness Project' (Solar Bear), 'Emperor's New Clothes' (Derby Theatre/Polka Theatre), 'Holding/Holding On' (National Theatre of Scotland) and 'Sleeping Beauty' (CAST, Doncaster).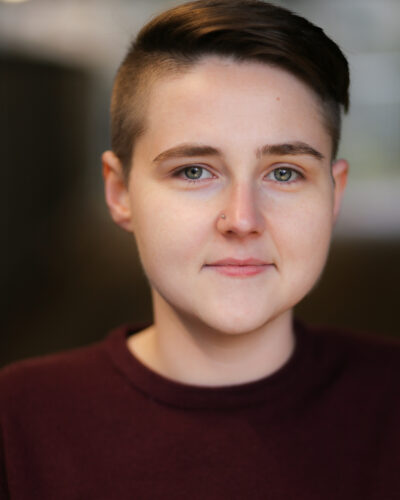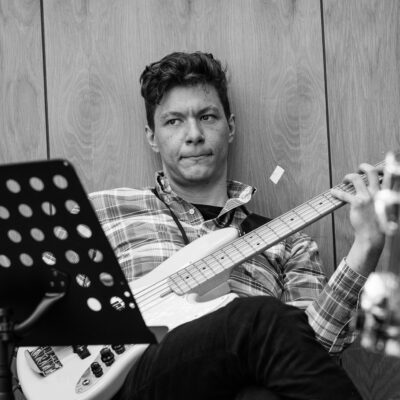 Dave 'Johnzy' Johns
Band/Associate Music Director
Dave 'Johnzy' Johns
He/Him
Dave Johnzy graduated from the British Academy of Music (Trinity College London) in 2007 and has since toured the world as a session musician. He has performed and recorded with the likes of Basement Jaxx, Chali 2na, Babyhead, Dub Mafia, Eva Lazarus, Mohawkestra and The Jungle Brothers.
His previous theatre work includes 'Twelfth Night' (Shakespeare's Globe), 'The Little Match Girl and other Happier Tales' (Shakespeare's Globe), 'Dead Dog and a Suitcase' (Kneehigh) and 'Kiss' (Royal Central School of Speech and Drama).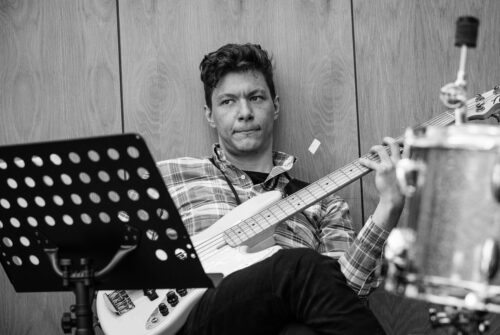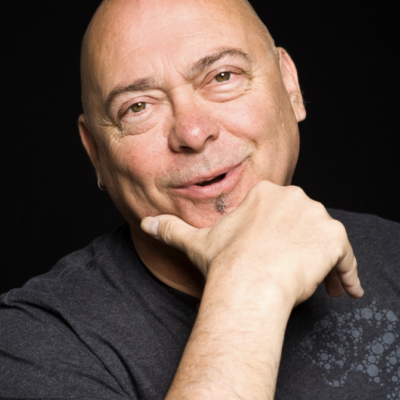 Garry Robson
Waldo
Garry Robson
He/Him
Garry Robson is a Disabled writer, actor and director who has directed over 40 professional productions in the UK and internationally. He has received several awards for this work including a Manchester Evening News Theatre Award and a Herald Angel.
His acting credits include The Commander – the host of CBBC's gameshow 'Crisis Control', as well as leading roles in 'Pitching In' (BBC Wales) and 'Silent Witness' (BBC). He has also appeared in numerous theatre productions including 'Guys and Dolls' (Sheffield's Crucible), 'White Christmas' (Curve), 'Two' (Graeae), 'Reasons To Be Cheerful' (Graeae), 'Tommy' (Ramp on the Moon), and has just completed a national tour of 'Beautiful: The Carole King Musical' (Curve / Bath Theatre Royal).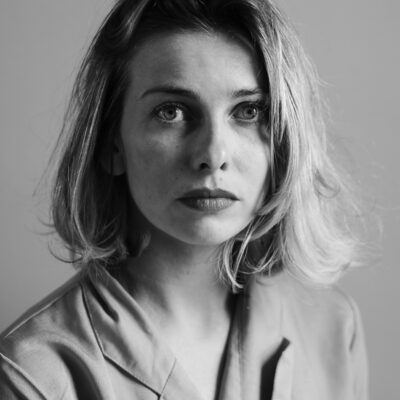 Harriet Riley
Band/Percussion
Harriet Riley
She/Her
Harriet Riley is a British Percussionist and Composer based in Bristol. She has worked all over the world playing with chamber ensembles, orchestras, dance projects, theatrical performances and bands.
Harriet studied orchestra percussion after growing up in a musical household, learning percussion traditions from around the world. She regularly plays with chamber quartet Spindle Ensemble (featured in The Guardian's Top 10 Contemporary Classical albums of 2021) and alt-pop project Stevie Toddler (featured on BBC Radio 6 and BBC Radio 2).
With Charles Hazlewood's Paraorchestra Harriet has performed around the world and headlined the Bluedot Festival. She also studies Balinese Gamelan and regularly goes back to Bali to learn and perform Gender Wayang, a chamber music gamelan used for ceremonies and shadow puppetry.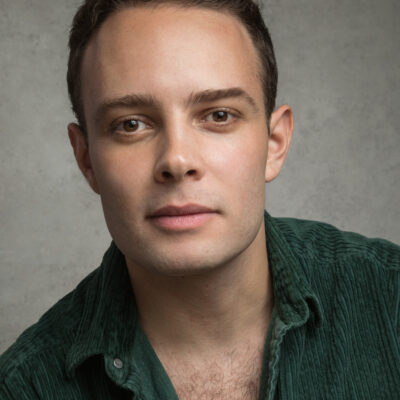 Jack Reitman
Joseph Benowitz
Jack Reitman
He/Him
Jack Reitman trained at the Royal Academy of Music (Musical Theatre MA) and with the National Youth Music Theatre. In 2020 he was the recipient of the OffWestEnd Award for Best Actor in a Musical for his performance in 'Thrill Me: The Leopold & Loeb Story' (Hope Theatre and Hermyn Street Theatre).
He has also performed in other theatre productions including 'Amour' (Charing Cross Theatre), 'Assassins' (Pleasance Theatre) and 'Jewish Hollywood' (Upstairs at the Gatehouse). Other credits of his include 'Disney's Broadway Hits' (Royal Albert Hall, Disney+), 'Jessica Vosk: Live In Concert' (Cadogan Hall) and 'Sunshine' (workshop for Pitch Perfect).
Jack is also a librettist for original musicals, and a member of BML (BOOK Music & Lyrics).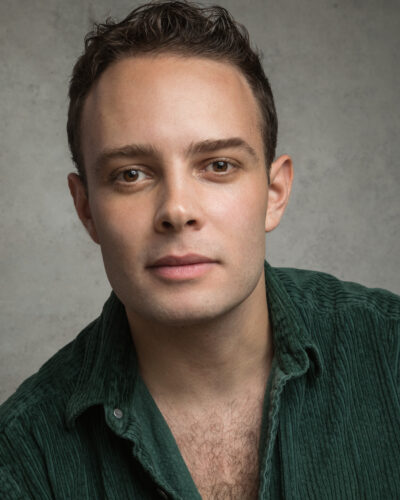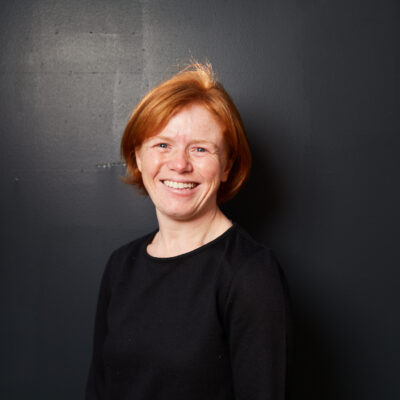 JoAnne Haines
Dora
JoAnne Haines
She/Her
JoAnne Haines is a Neurodiverse artist, performer and facilitator who has been performing professionally since 2009. With experience in theatre, television, film and outdoor spectacle, she has toured internationally with Mind the Gap on productions such as 'A Little Space', 'ZARA' and 'Mia'.
Her own work is multisensory, participatory and accessible with a focus on learning-disabled inclusion. JoAnne's project 'Dancing with Colours' premiered at Mind the Gap in 2022, and 'Colour Full' was commissioned by BEYOND Festival and Unlimited, and adapted to a digital version for Southbank Centre's Unlimited Festival.
JoAnne sees her audiences as people who take part in the work rather than simply watching.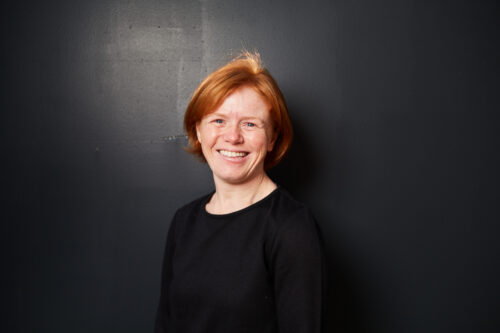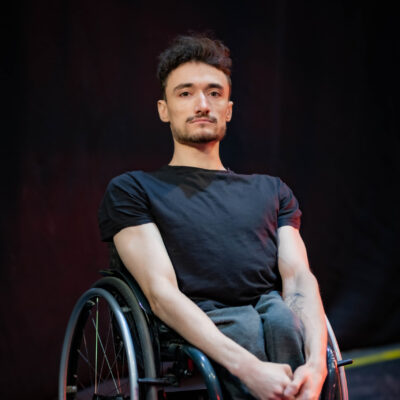 Jonny Leitch
Renee/Band-Drums
Jonny Leitch
He/They
Jonny Leitch is a long-time member of Extraordinary Bodies, having worked with the project on previous productions 'What Am I Worth' and 'Human' as a drummer, aerialist and sound designer. He also performed with them in 'What Do You See In Me' and Terry Riley's 'In C', a collaboration with Paraorchestra.
As a musician, Jonny has played at Glastonbury Festival with Paraorchestra, as a percussionist for the Love Unlimited Synth Orchestra and on Hannah Peel's No.1 Classical Chart album 'The Unfounding'. He has also worked on several projects with Graeae Theatre Company as a drummer and composer.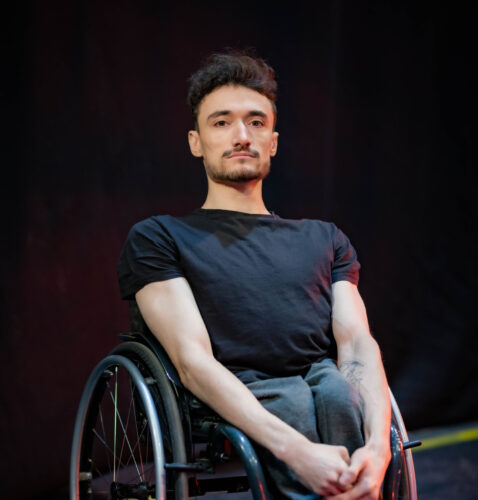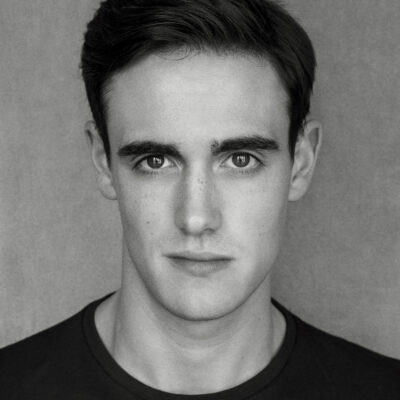 Lawrence Swaddle
Gerhard
Lawrence Swaddle
He/Him
Lawrence Swaddle is an actor and circus performer who trained at the Oxford school of Drama. Over his career he has performed internationally and nationally in circus shows and theatre productions. His main discipline is partner acrobatics however, his passion lies in marrying circus to theatre in order to create a deeper dimension of emotion and storytelling.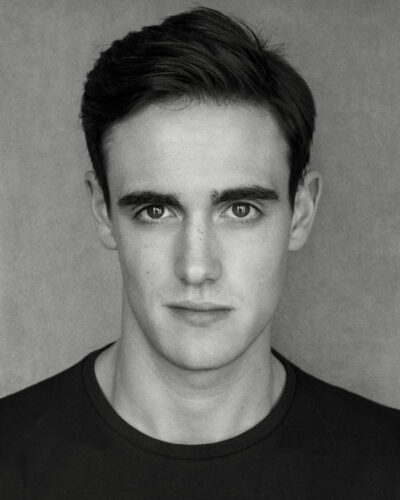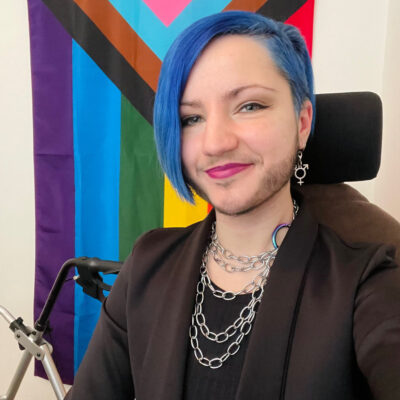 Max Marchewicz
VIP / Show Interpreter
Max Marchewicz
They/Them
Max Marchewicz is a disabled creative practitioner, BSL interpreter (specialising in performance), audio describer, access consultant and trainer.
They studied theatre, dance and music from a young age and have a long professional history in access work. Among the shows they have interpreted, they were one of two integrated performance interpreters in Graeae Theatre's multi-award winning 2022 production, 'The Paradis Files'.
Alongside their BSL/English interpreter qualification, they also hold a diploma in Decrouxian Corporeal Mime.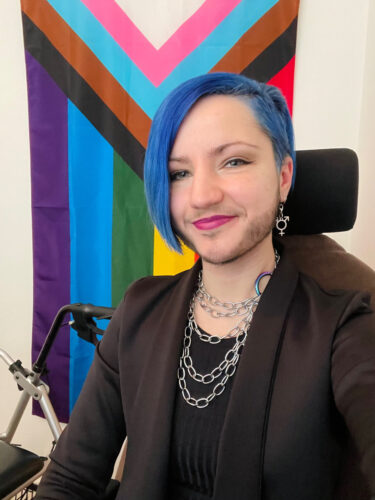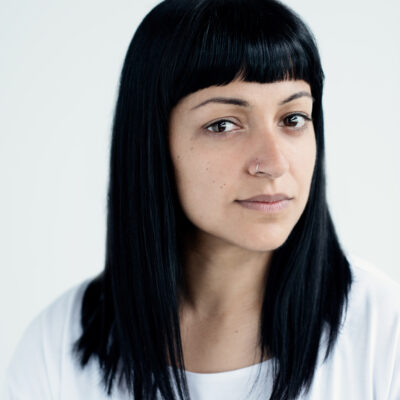 Mirabelle Gremaud
Dr Margot Krüger and Queenie
Mirabelle Gremaud
She/Her
Mirabelle Gremaud has a BA in Physical Theatre from the Accademia Teatro Dimitri (CH) and a postgraduate degree from the Laban Conservatory of Dance (UK).
She is an actress and dancer with a specific movement language that involves acrobatics and contortion. She is also a musician, harpist and singer. Her performer credits include Emma Rice's productions of 'Wise Children', 'Malory Towers' and 'Wuthering Heights', and 'Peter Pan' (Birmingham Repertory Theatre). She continues to work in Switzerland with directors such as Omar Porras and Joelle Richard.
Mirabelle also writes and composes songs for theatre, as well as devising her own work and music under the label 'Le Mirabellier'.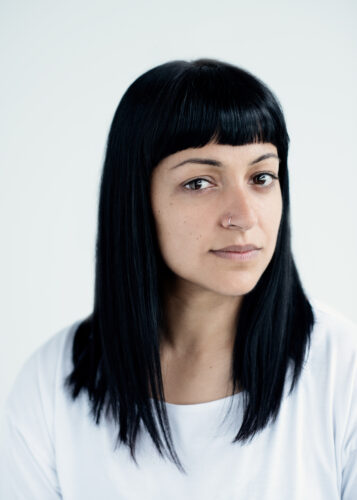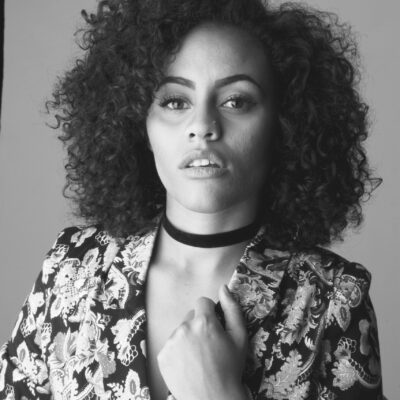 Raphaella Julien
Mish
Raphaella Julien
She/Her
Raphaella 'Raffie' Julien is a professional Deaf dancer, actor, BSL director and movement director. She is fluent in BSL and SSE and highly skilled in mime, physical theatre and choreography.
In 2022 she won the Deaffest Best Actress award for her role in the short film 'Lost, Taken, Murdered', and has appeared in a number of television productions, including 'Jerk' (Rough-Cut TV), 'Hunch' (Reid Productions), 'Trinity' (Tilt Films) and 'Clink' (Channel 5).
Raffie's theatre credits include 'Follow the Signs' (Soho Theatre), 'The Emperor's New Clothes' (Derby Theatre/Polka Theatre) and 'Treasure Island' (Derby Theatre), and she co-choreographed 'Bossy' (ZooCo).
Her dance credits include 'The International Dance Show' (Cyprus), 'The Michael Jackson Show' (Crete), and 'More than Words' (MNEK Music Video – Warner Records).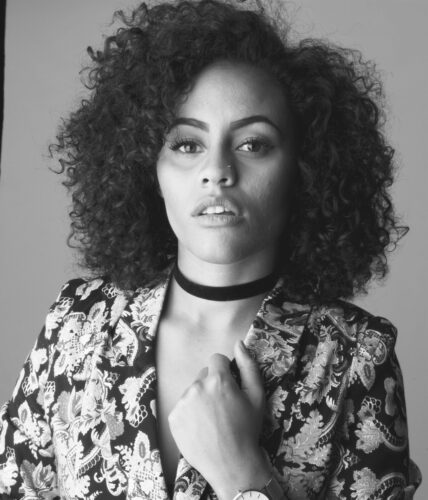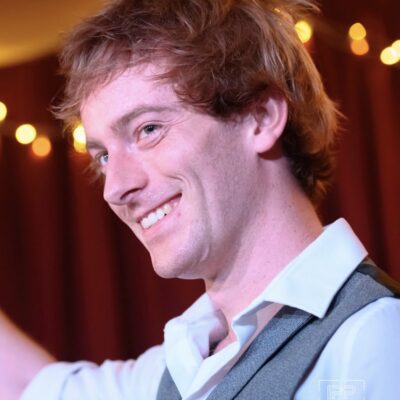 Ryan Murphy
Darragh Finnegan
Ryan Murphy
He/Him
Ryan Murphy is a Circus Theatre maker based in Bristol, specialising in unusual object juggling and narrative-driven circus. Ryan's hearing loss inspired him towards visual arts and physical theatre, with a passion for telling silent stories without barriers.
Having trained at Circomedia, the National Centre of Circus Arts and Ecole Philippe Gaulier, he works widely in the outdoor arts. With Wet Picnic and Unstable King he has toured across the UK and France with shows such as 'The Lift', 'GAME' and 'The Most Dangerous Cup Of Tea In The World'.
Through his company, Tit for Tat, he delivers absurd spectacles to outdoor events and is currently researching a new collaboration, 'Shush', exploring connections between identity and sound.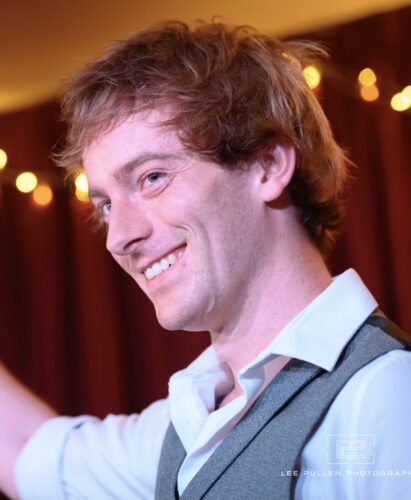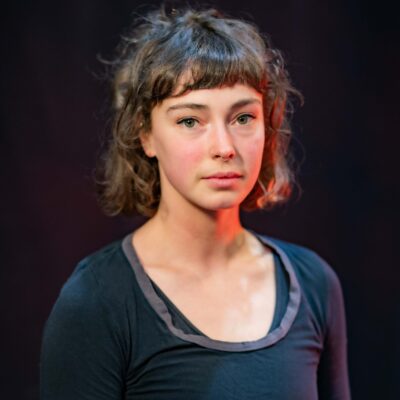 Tilly Lee-Kronick
Peter
Tilly Lee-Kronick
She/Her
Tilly Lee-Kronick is a multi-disciplinary artist and singer, performing in circus, dance and theatre. Having trained at Circomedia specialising in static trapeze and physical theatre, Tilly strives to integrate her previous theatrical and dance experience with her love of trapeze to create unique aerial work.
She has performed her solo show 'Ripe' directed by Mish Weaver across the UK and was selected as a highlight of Resolutions 2018 Festival. She was a resident circus artist at the Roundhouse 2018-2019, and an Associate Artist at Deda 2019-2020.
As well as creating her own work Tilly has performed nationally and internationally with Cirque Bijou, Full Tilt Aerial Dance, Parade of Horribles, and in Extraordinary Bodies' previous production 'Human'.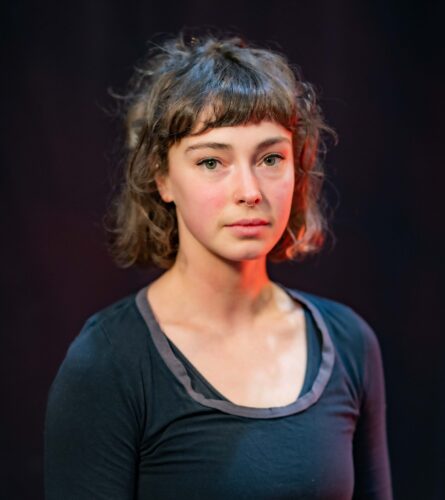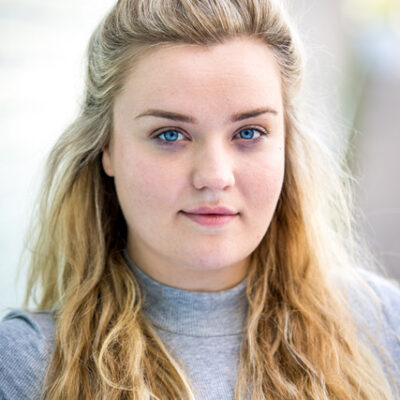 Evie Jones
Understudy
Evie Jones
Evie is an actor, writer and multi-instrumentalist based in London, originally from Blackburn, Lancashire. Having previously worked with companies such as Hot Coals, Fat Rascal and cabaret artists Bourgeois and Maurice. Evie has dedicated her work to creating new writing, music led projects and devising work which focuses on under-represented voices and stories. She is passionate that representation and inclusivity be a key part to her work and works with companies that promote integrated accessibility both for audiences and creatives.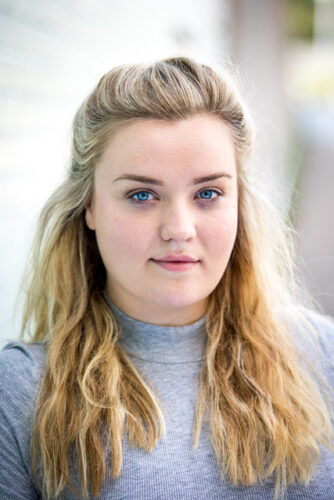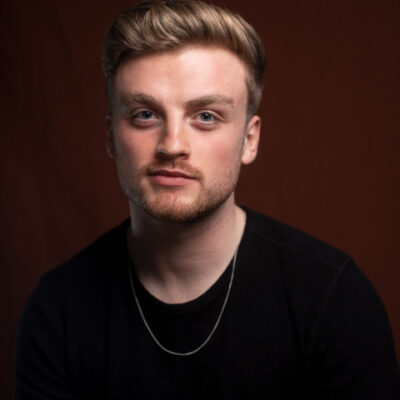 Harry Lynn
Understudy
Harry Lynn
Training: Royal Welsh College of Music and Drama
Growing up in Swansea, Harry began training as an actor with the prestigious West Glamorgan Youth Theatre Company. Between the ages of 16 and 19, he worked professionally on stage and screen in Wales; working with National Theatre Wales, Fluellen Theatre, Tornado Studios, Tell The Donkey, and others. Harry then decided to pursue an academic degree at the University of Exeter; playing leading roles in several major productions and was Artistic Director of a theatre society for a year. He then pursued a formal actor training at the RWCMD, where he played George in Sondheim's 'Sunday in the Park with George' among other productions. Harry has also Co-Founded his own theatre company -FISHING 4 CHIPS- who took their brand new piece of writing called 'Tradition!' to the Edinburgh Fringe Festival '22.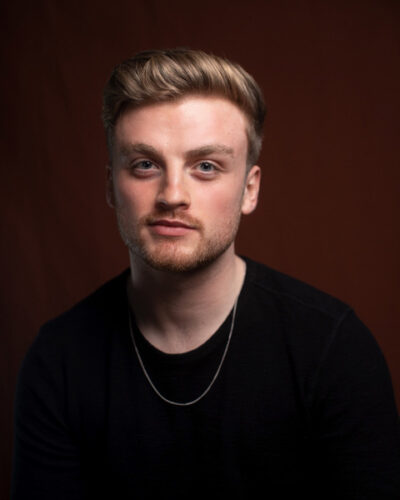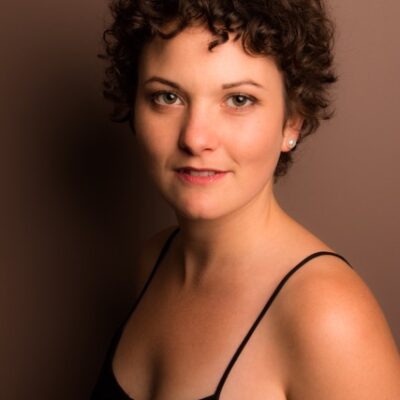 Maia Ayling
Understudy
Maia Ayling
Maia is a British-French actress and circus performer. Based in the South-West, she has recently enjoyed working with Wassail Theatre company and Tit for Tat. She first studied circus and physical performance at Circomedia before going on to train as an actor at Central School of Speech and Drama and École Internationale de Théâtre Jacques Lecoq. She has performed across Europe, particularly focused on physical theatre and combined arts. She is a saxophonist and singer, performing a range of styles from classical to musical theatre. She co-founded Thimble Theatre, a cross-platform company that explores physical theatre, live music and storytelling. As a circus artist she has performed aerial rope and acrobatics internationally and continues to do so alongside her work as an actor.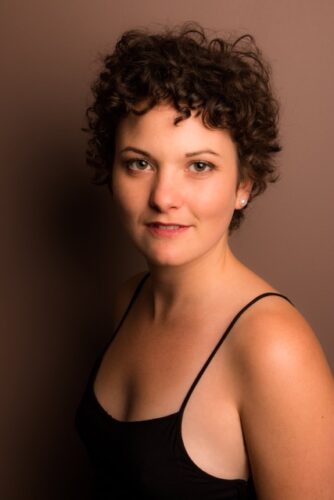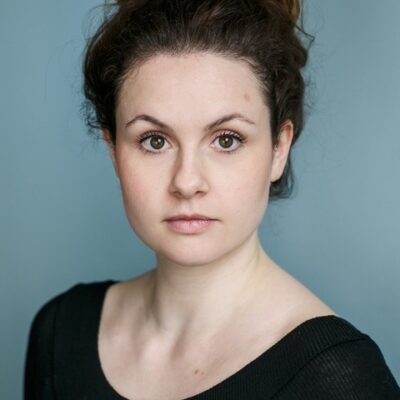 Naomi Gray
Understudy
Naomi Gray
Naomi began her career in 2005, appearing in BBC1's A Most Mysterious Murder and made her feature debut that same year in Feast of the Goat, an adaptation of Mario Vargas Llosa's acclaimed novel.
Naomi has trained in Mask, Clowning, Puppetry, Improvisation, Physical theatre, and Stage combat. Naomi is passionate about connecting with audiences through creative visual communication and has worked as a BSL interpreter for a number of leading UK theatre companies including the Royal Court Theatre, Shakespeare's Globe and Hammersmith Lyric as well as providing them with BSL Support and Consultancy.
Stage Credits include Snow White in Mirror Mirror (Red Earth Theatre, UK Tour 2018/19), Sam Neill in The Sam Neill Experience: a Dance Musical (Camden Fringe 2018), Sinead in History of Ireland (Moxie Brawl, Brighton Fringe 2019), and Horrible Histories: The Dreadful Deaf (UK tour 2019, Birmingham Stage Company & Deafinitely Theatre).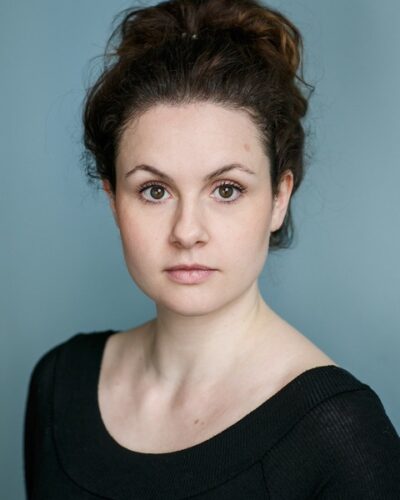 Creative Team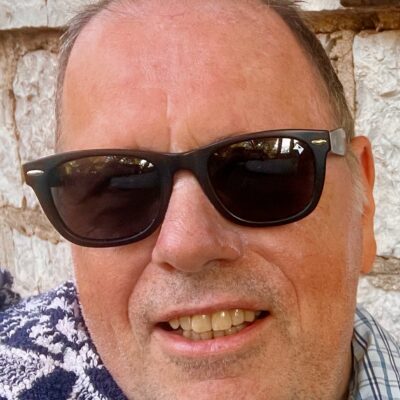 Andy Rose
Sound Designer
Andy Rose
Andy Rose is a multi BAFTA and award winning sound designer.
He has been working in the Live TV broadcast arena since the 1980s specialising in music during the last forty years. Supervising and sound designer for high profile music shows at the BBC, ITV, Channel 4 and Sky.
From the Queens Palace concerts to London 2012 opening and closing ceremonies and more than 300 operas from The Royal Opera House, Glyndebourne, Chatelet Theatre Paris, Teatro Real Madrid, ENO, Opera North, Garsington Opera, Openhaus Zurich, Liceu Barcelona.
Andy, with his team, pioneered and produced the sound for the first live to cinema broadcasts from Glyndebourne, The Royal Opera House, Teatro Real, Liceu, National Theatre and the RSC. Recently moving into live concerts for Paraorchestra, Charles Hazlewood Allstars and Army of Generals now Andy is extremely pleased to be working on his first theatre show for Extraordinary Bodies.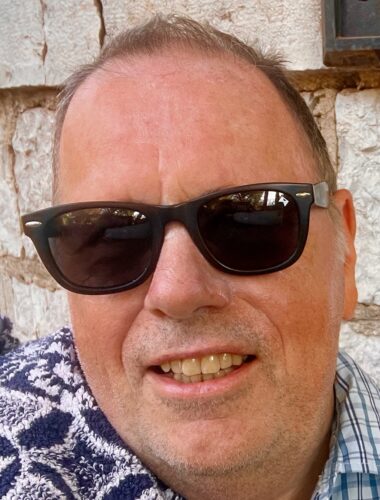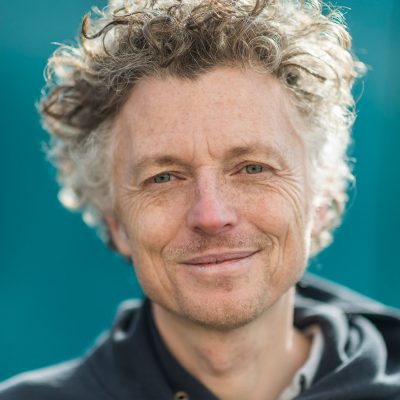 Billy Alwen
Co-Director
Billy Alwen
Billy Alwen is co-founder and Artistic Director of Cirque Bijou, an experienced creator of outdoor spectacle, circus and street theatre since 1999. He started his circus life as an aerialist, performing all over the world, in tents in fields, parks and city centres, forming Cirque Bijou in 1999 with Julian Bracey. Since then Cirque Bijou have made thousands of shows across the globe for audiences of 50 to 50,000. In 2012 they collaborated with the Desperate Men and Diverse City to make Battle for the Winds and Breathe which launched the London 2012 Olympic Sailing events in Weymouth. It was a true epic, with 52 shows in 7 UK counties – with thousands of artists and hundreds of thousands of audience members. Significantly it bought Cirque Bijou into partnership with Diverse City. A year later the first Extraordinary Bodies show, Weighting, was made in only 10 days, with an exceptional company of disabled and non-disabled artists. Since that first commission in 2013 Extraordinary Bodies has made three more shows, co Directed by Billy and Claire, What Am I worth, Splash and Human.
In 2020 Billy created a new large-scale outdoor show that became the centerpiece of the Taiwan National Lantern Festival, which performed to 140,000 people over 16 nights. Billy is currently a board member of the Bristol City Culture Board and the Dorset Outdoor Arts Fund.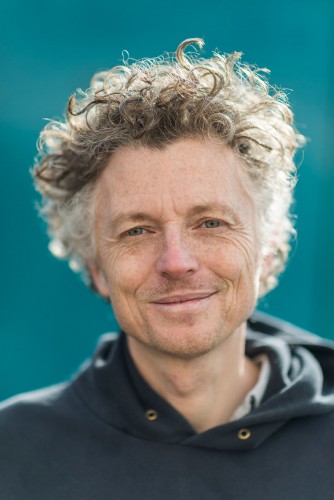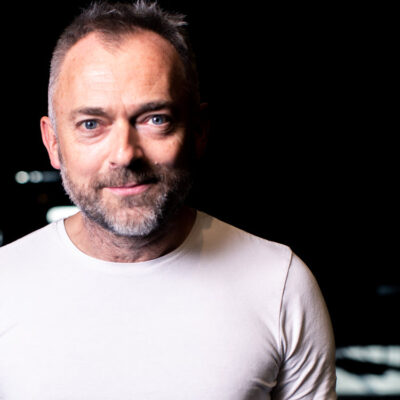 Charles Hazlewood
Composer & Music Director
Charles Hazlewood
Award-winning British conductor Charles Hazlewood has worked with many of the world's greatest orchestras (including Royal Concertgebouw of Amsterdam, The Philharmonia, Swedish Radio Symphony, Danish Radio Symphony); he has played Carnegie Hall, the BBC Proms, and multiple festivals throughout the world, has collaborated with artists as diverse as Nigel Kennedy, Professor Green, Squarepusher and Wyclef Jean, has conducted over 200 world premieres, won the Berlin Film Festival 'Golden Bear' for Best Film with his South African township opera company's U Carmen e-Khayelitsha; he founded and is Artistic Director of Paraorchestra: the world's first large-scale professional orchestra of virtuoso musicians with and without disabilities, has authored, presented and conducted the music in multiple landmark films for BBCTV and Sky Arts (on Mozart, Beethoven, Tchaikovsky, amongst others, as well as The Beatles, Badly Drawn Boy, and Minimalism) – his recent Sky Arts film 'Beethoven and Me' was honoured with Best Music Programme at the 2022 Broadcast Awards, and he has recently finished making an unprecedented 6-part tv series, 'Reinventing the Orchestra'; he has won three Sony Radio Academy Awards for his shows on BBC Radio 2 and 3, composed the scores for the South African Mysteries, Dead Dog In A Suitcase (And Other Love Songs) – a new Beggar's Opera, and a new opera The Tin Drum (these last two both Kneehigh), has three TED talks to his name, and was a recent Castaway on BBC Radio 4's Desert Island Discs.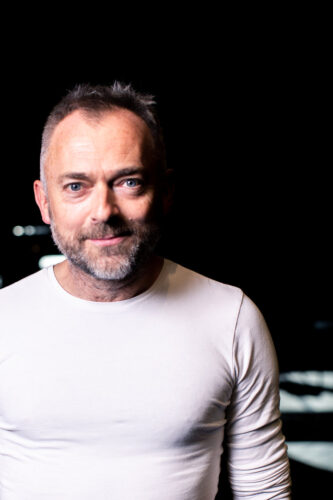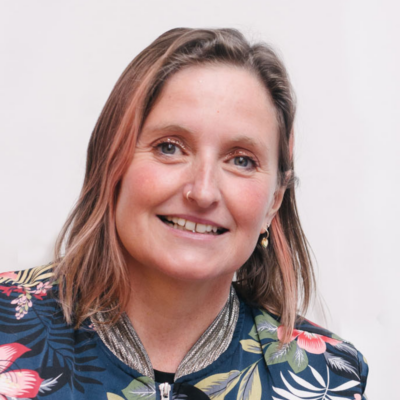 Claire Hodgson
Co-Director
Claire Hodgson
Claire is a Theatre, Dance and Circus Director, committed to achieving social justice. Claire founded Diverse City in 2005 and is the co-founder of Extraordinary Bodies, the UK's leading professional integrated circus company.
Claire was a Clore Fellow in 2012 and writes for The Guardian online. She is a former course leader for Performing Arts at London Metropolitan University and was awarded an MBE in 2016 for services to inclusion in the Performing Arts. Together with Jamie Beddard, Claire won the Clore Duffield 50th Anniversary prize, which they used to tour Extraordinary Bodies across the UK and support 10 'Unexpected Leaders' who have faced barriers to entering the industry.
She is a co-creator of Mid Life, a taboo breaking show about menopause that played to sold out houses in 2019, and will be remounted in 2023. The show also led to Diverse City's first short film Mid Life: The Skin We Are In.
In July 2022 Claire led almost 600 dancers to break the Guinness world record for the largest ever disco dance at Camp Bestival. She also created a large-scale piece sea choreography called SW!M in Swanage, Dorset, in collaboration with The Mowlem. Claire co-created and directed Human that toured 21/22 and the Extraordinary Bodies film What Do you see in me? that was filmed in lockdown.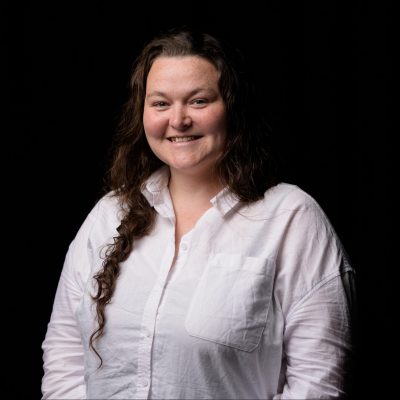 Eilís Davis
Rehearsal Assistant
Eilís Davis
Eilís is a facilitator, director and theatre maker. She is an inclusive movement specialist bringing together people of all abilities to participate in creative processes. Eilís graduated from the European Theatre Arts programme at Rose Bruford College in 2011. She now combines theatre with her extensive knowledge in creative support and is focused on developing theatre-training practice for young people with access needs.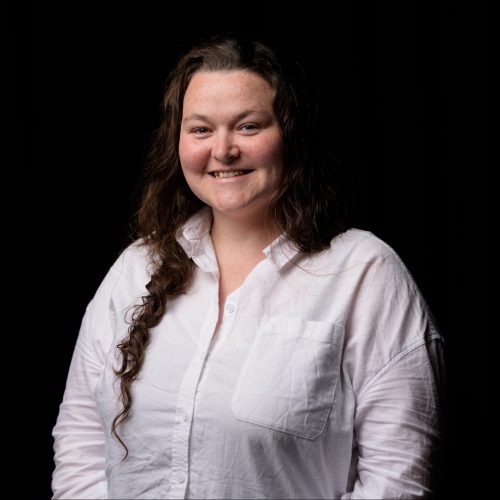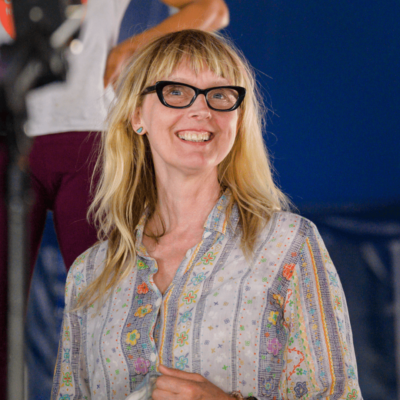 Hattie Naylor
Co-Writer
Hattie Naylor
Hattie Naylor is a multi-award-winning dramatist and writer of Extraordinary Bodies': Weighting, What am I Worth?  and Human. Other credits include the Olivier nominated and Tinniswood winning: Ivan and The Dogs, renamed: Lek and the Dogs, when adapted for film (Andrew Kötting 2017). Other theatre work include: The Night Watch adapted from Sarah Waters, Going Dark with Sound & Fury, Dido's Bar with Dash Arts, and Bluebeard with Gallivant. Her work as a librettist includes Picard in Space with Will Gregory (Goldfrapp) for the Electronica Festival at the Southbank 2012.
She is a neurodivergent artist and this influences her work and collaborations. The film: Diseased and Disorderly (Andrew Kötting and Eden Kötting 2021) currently available on the BFI website, was in the official selection for the London Film Festival and Rain Dance amongst others. She has written extensively for BBC Audio Drama; Dead Weather won the BBC Audio drama awards in 2022.  She is a senior lecturer in scriptwriting at Sheffield Hallam University.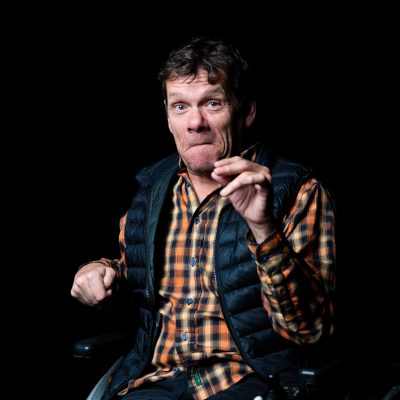 Jamie Beddard
Co-Writer
Jamie Beddard
Jamie joined Diverse city as Co-Artistic Director and is also part of the Creative Team behind Extraordinary Bodies. Having grown up in a time when opportunities for disabled people in the arts were limited, Jamie was lucky to be offered an acting role by the BBC that kicked off his professional career. Since then Jamie has taken the arts world by storm.
In 2011 he left his role as Diversity Officer for the Arts Council to concentrate on developing his freelance portfolio. In 2012 he directed Breathe for the opening ceremony celebrating the Olympic Sailing, and in 2013 he became a Clore Fellow. Jamie completed a six-month run at The National Theatre in Threepenny Opera and played the Leader in the return of Bristol Old Vic's production of Messiah. Over the past year, Jamie has written and Co-Directed the Extraordinary Bodies production of Delicate, Co-Directed the Green Space, Dark Skies project in Dartmoor National Park and has been Co-Written Waldo's Circus of Magic and Terror.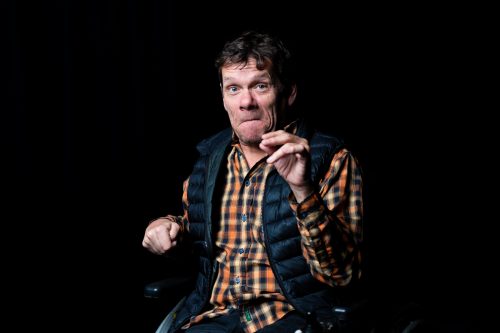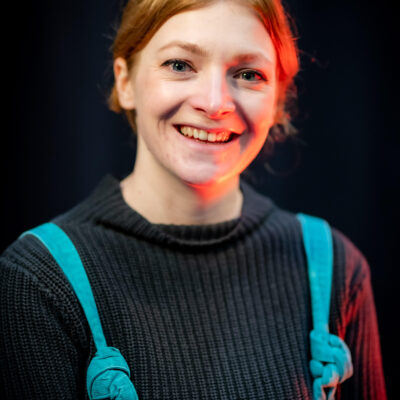 Jenny Davies
Associate Director
Jenny Davies
Jenny Davies is a UK based Director and theatre maker. In 2019 she was awarded the prestigious Leverhulme Arts Scholarship through Bristol Old Vic and went on to direct 'Outlier' by award winning poet Malaika Kegode in 2021/2. She held the role of Resident Assistant Director at Tobacco Factory Theatres in 2018/19 and was Associate Director of West End drag murder mystery, 'Death Drop' (Trafalgar Entertainment).
Jenny's recent directing credits include 'Miracle on 34 Seymour Street' (Trowbridge Town Hall), 'Hamelin' (the egg, Theatre Royal Bath), 'Ernie's Journey' (Clementine Arts/ Taunton Brewhouse), 'The Wardrobe' (the egg, Theatre Royal Bath) and 'Christmas at Newton Park' (Bath Spa Productions). Jenny has recently been awarded a Bristol Old Vic Ferment commission for 'The Roaring One' and is an Associate Director on 'The Odyssey' (National Theatre/Trowbridge Town Hall).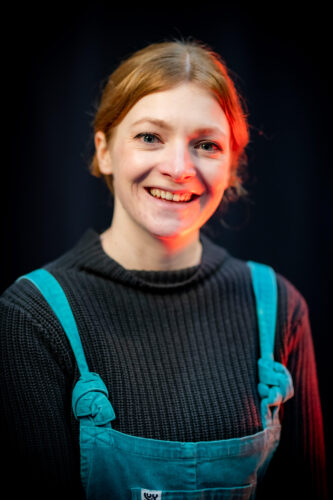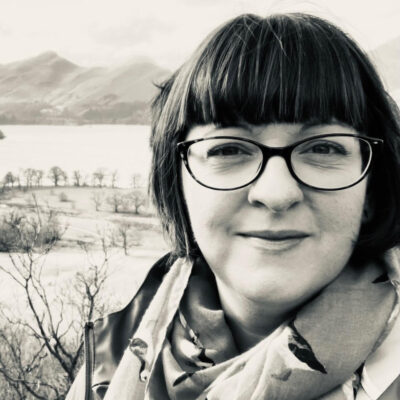 Katy Morison
Lighting Designer
Katy Morison
Katy is a Lighting Designer based in South Wales who works with Theatre companies and directors both in Wales and across the UK. Her recent work includes A Dead Body in Taos for Fuel Theatre, A Gig for Ghosts for 45 North at the Soho Theatre and A Hero of the People for Sherman Theatre. In previous years she has worked on A Tale of Two Cities for Lost Dog Dance, Typical Girls for Clean Break & Sheffield Theatres, Why Are People Clapping? and Moving is Everywhere, Forever for National Dance Company Wales, and Possible for National Theatre Wales. She has worked as an Associate Designer and Re-lighter on tour for many productions and renowned Lighting Designers. She studied at the University of Hull and the Royal Welsh College of Music and Drama, where she also works as a lecturer and Supervisor. She was part of the Lighting Team at Sherman Theatre for over 7 years.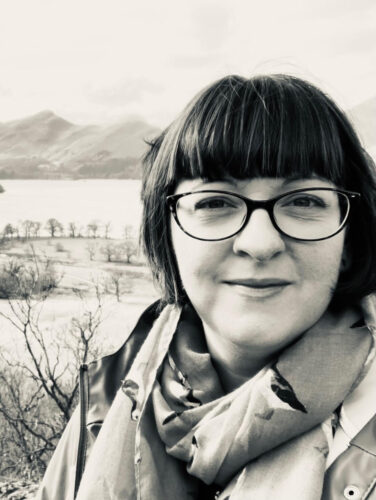 Polly Jerrold
Casting Director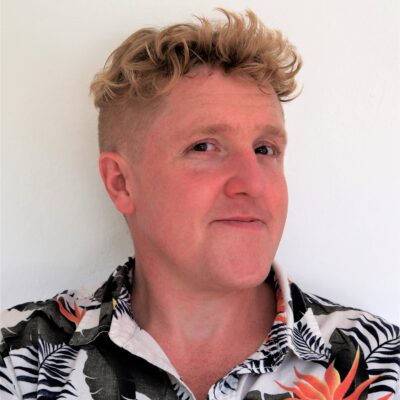 Rupert de Renzy-Martin
Touring Sound No. 1
Rupert de Renzy-Martin
Rupert is an all-rounder audio/visual technician with a wide skillset who has lived and worked on four continents and traverses the music, corporate, circus, art and theatre worlds. Previous experience varies from operating sound for various visiting royals (Harry, Camilla, and Anne at Royal Hospital Chelsea) to being part of a travelling theatre on-board a pirate ship (Caravan Stage), to touring with a circus in a big top (NoFit State), to rigging lights for massive festival stages (Arcadia at Glastonbury).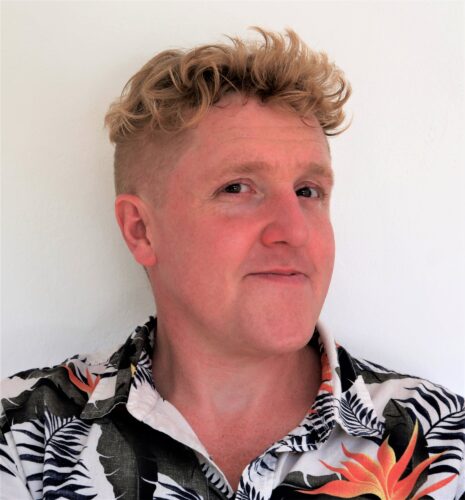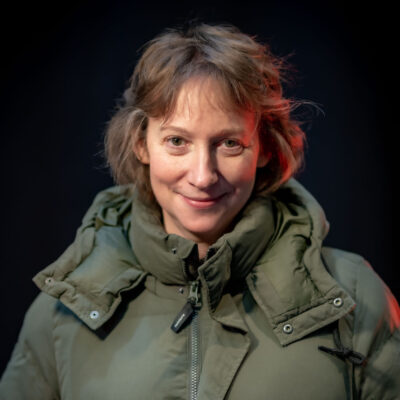 Ti Green
Set & Costume Designer
Ti Green
Ti studied Theatre Design at the Slade School of Art, and English Literature at Cambridge University.
Ti has designed for the National Theatre, the Royal Shakespeare Company and major producing venues across the UK, including the Barbican, the Young Vic, HOME in Manchester, the Birmingham Rep, Manchester Royal Exchange, Liverpool Everyman, Sheffield Crucible and the Edinburgh Lyceum.
She won the Manchester Theatre Best Design Award in 2015, for HOME's site-specific production of Romeo and Juliet at the Manchester Victoria Baths. She has also been shortlisted for a Critics Awards for Scottish Theatre – Best Design (for Time and the Conways at the Edinburgh Lyceum in 2013), for an Evening Standard award (for The Revenger's Tragedy at the National Theatre, 2008), and for two Tony awards and an Outer Critics Circle Award on Broadway (for Coram Boy 2007).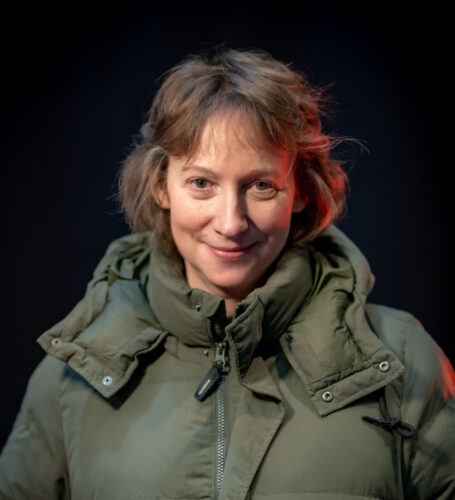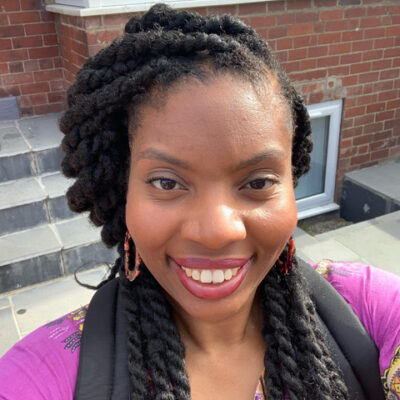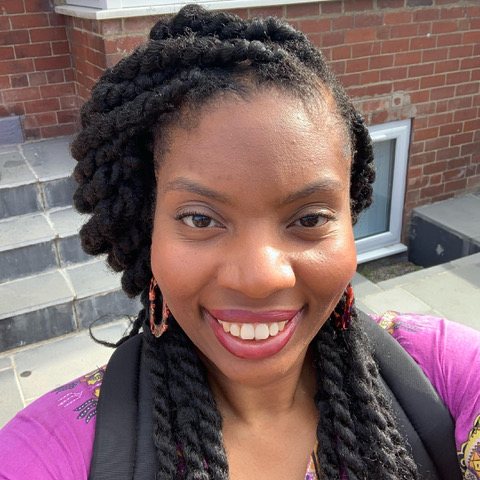 Vicki Igbokwe-Ozoagu
Choreographer
Vicki Igbokwe-Ozoagu
Vicki is a Choreographer, Coach and Movement Director working in dance, theatre and the arts. Her mission is to enable those she works with to Think Fierce, Be Fabulous and Live Free Spirited.
Projects include London 2012 Olympic and Paralympic Ceremonies as a Mass Movement Choreographer, Provok'd for Guildhall School of Music & Drama as Choreographer and Associate Director, A Kind of People for the Royal Court as Movement Director and The Head Wrap Diaries For Uchenna Dance as Director and Choreographer.
Her professional ambition for the future is to develop The Head Wrap Diaries into a Musical and to enable Visionary Artistic Women to realise their dreams and live the life their heart truly desires.